People, Purpose, and Products
Hi there! We're glad you're here. Since our founding, we've been building the company that we'd want to work at and work with – one that acts like a teammate, has fun, solves big problems, is inclusive, and creates opportunity for everyone. Now, as part of projekt202, we're a global digital product team focused on building digital products and partnerships that last with companies like yours.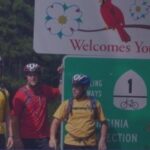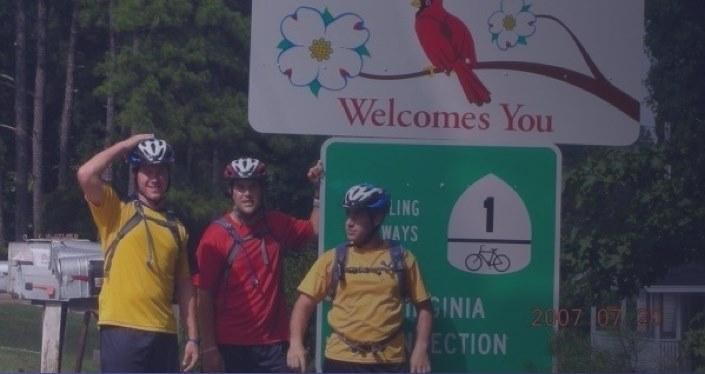 Our Story
In 2007, Dan Tatar, ADK's founder and CEO, decided to rollerblade with his hockey teammates from Florida to Maine to raise money to fund education and awareness programs for children with autism. The Rolling for Autism team leveraged the then still-emerging platforms of Facebook and blogs to gain momentum and donations for the effort. After 54 days and 2,000 miles of rollerblading, these recent college grads had raised over $250,000 and engaged thousands of young adults in supporting a deserving cause.
They won accolades and were featured on Good Morning America, but most importantly they brought much needed awareness and funding for Autism research. This rewarding experience led Dan to think about how he could help other organizations and businesses use technology in a way that would impact their teams and communities.
In 2011, Dan officially founded ADK Group, naming the company after the Adirondacks where he grew up. Having briefly worked at a large global consultancy, Dan sought to create the type of place that he and others would enjoy going to work every day. That meant building a team of uniquely talented, motivated, and supportive individuals who were passionate about figuring out how to make a meaningful impact through their work. His first call was to his childhood friend from the Adirondacks, ADK's Chief Strategy Officer Chris Baker.
The company's early days were spent in a windowless office in Boston's emerging Seaport district, but by working hard, showing expertise, and treating people right, our reputation and business quickly grew. Our philanthropic roots and entrepreneurial spirit are embedded into our culture and way of doing business. Even though we're now much larger, our teams in Boston, Medellin, and Louisville drive business impact every day by showing humility, working as a team, and having fun at work.
Our team has a lot of fun every day. We solve challenging technical problems, build applications that matter, work with very cool clients and people, and celebrate together in their successes.
Dan Tatar
Entrepreneur in Residence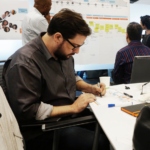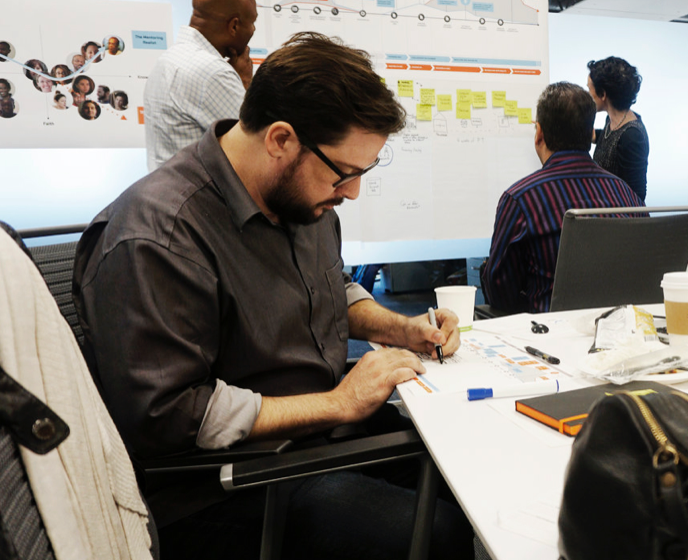 Our Company
In 2021, ADK joined projekt202, an organization purpose-built to help companies deliver better experiences to their customers, users, and employees. Now, as part of projekt202, we work with our teammates around the globe to provide experience-driven practices and digital product development services for our clients.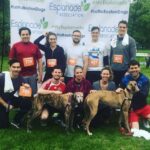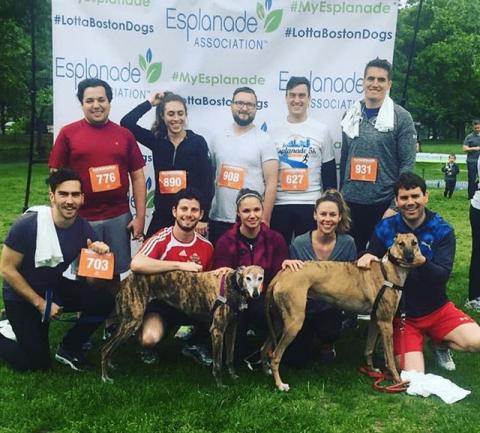 Our Culture
Today, we're a close-knit, yet globally-minded team of technology geeks, designers, and entrepreneurs building and strategizing smarter ways to impact organizations through technology. When we're not designing and coding, we can be found – often together – playing volleyball by the Charles, hiking in New Hampshire, gaming, and slacking each other the day's selfies with Kiwi and Norm, our office greyhounds.
Interested in joining the team?
We're focused on growth – for our employees, our clients, and our company. If you're looking to work with product leaders on high impact problems then we should chat.
See openings
Be humble.
Always with integrity.
Team first.
Better every day.
Embrace diversity.
Commit to quality.
Show grit.
Have fun.
Our leadership
Meet some of the people that power our processes.
Dan Tatar
Entrepreneur in Residence
Chris Baker
Managing Director
Drew Lewis
Director of Business Development
Jayne Hetherington
Practice Director, User Experience
Alex Fedorov
Principal Experience Designer
Jill Starett
Practice Director, Strategy
Ted Xidas
Practice Director, Technology
Brad Elsmore-Paddock
Senior Solution Architect
Aaron Crootof
Associate Practice Director, Technology
Andres Mercado
Technical Director, ADK Colombia
Heather McCormack
People Partner
Sam Zoloth
Head of Growth
Miranda Ahern
Associate Practice Director, Program Management
Rob Erskine
Principal Solution Architect