Powering research, recovery, and revolutions.
From cancer care to COVID-19 tests, our bio, health, and wellness partners are building a healthier future.
Developing Vyaire's digital platform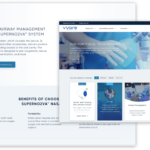 Impact Delivered
See the difference a partnership makes.
Share a little bit about what you're building and an expert on our end will reach out to start a conversation.