Over the last 2 months I have been working with ADK's clinical partners to submit applications  for the April 2020 STTR deadline. It brought back a lot of memories from when I was a PhD student writing my first STTR to try and transfer the technology out of the university. 
I learned a lot in that process. 
Now at ADK, I've gained a new perspective on the STTR grant submission process from the perspective of the small business partnering with the researcher, rather than being the researcher in the academic setting.
–Brian Mullen, Innovation Strategist at ADK Group & Article Author
Academics with an innovative idea are often pushed to courses, training and content focused on entrepreneurship and starting a new company. But for many researchers or doctors, starting a new company isn't the right pathway.
Translating ideas from the lab to commercialization is important but can be hard. Many great research projects never make the leap. One government program that works to aid in translating research discoveries and ideas to the market place is the STTR grant program. If you are an innovator in an academic or research setting the STTR program might be the best opportunity for you to further advance your work.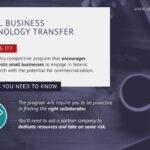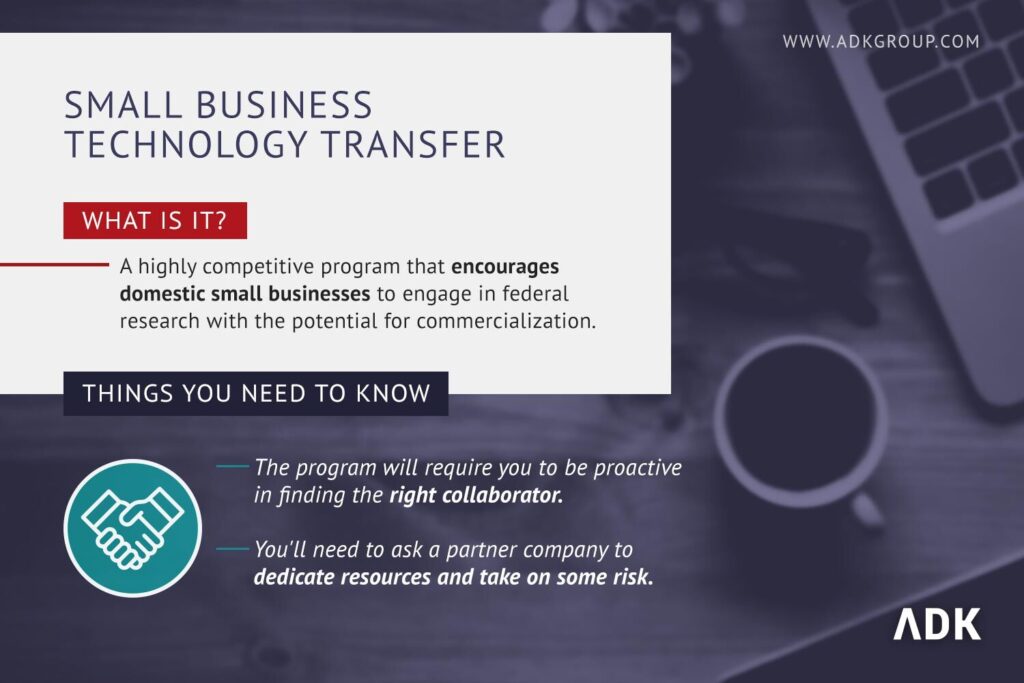 The Small Business Technology Transfer (STTR) program is similar to standard federal grants, but there are some interesting wrinkles that are critical to the application drafting and submission process. One is that it requires a business partner. If you are going to go down the pathway of an STTR proposal and collaboration, there are some things you need to know:
It will require you to be proactive in finding the right collaborator: if you wait for them to find you, it might never happen.
You're asking your partner company to dedicate resources and take on some risk to apply for the grant.
During the STTR grant application, doing what you can to reduce the risk for your small business partner will pay off in the long term. STTR grants are competitive, but even if you don't win you will have started a relationship with the company that could lead to other opportunities in the future to propel your research and innovations to the larger market.
Below are 10 tips (and one bonus) we have learned at ADK that can help you be a great collaborator to maximize your outcomes when working with a company on an STTR application.
10 practical tips for STTR grant proposal and submission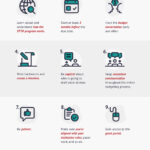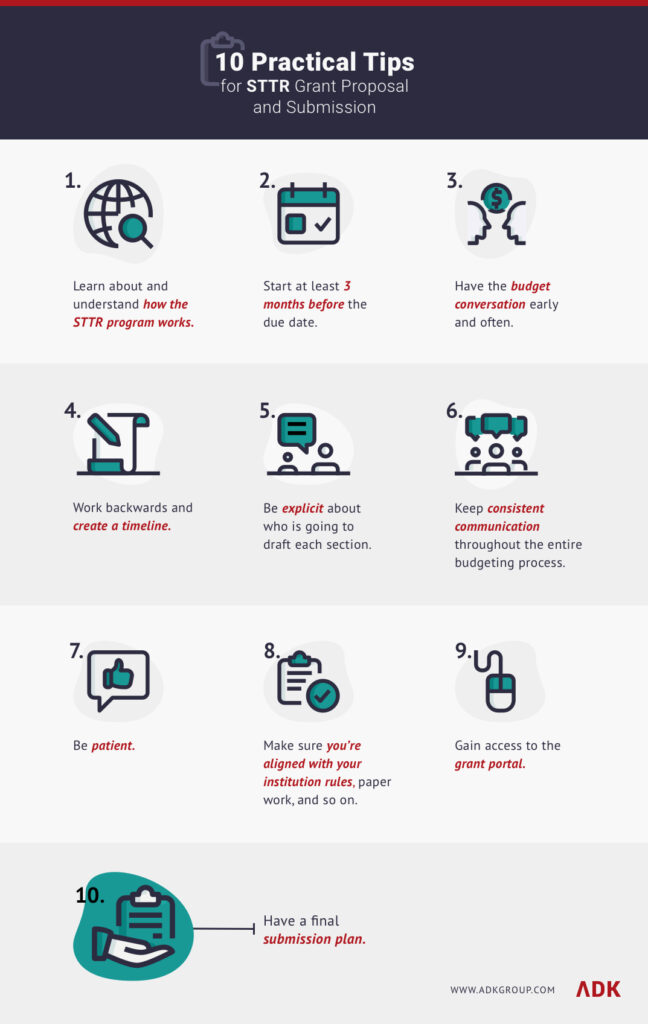 1. Learn about and understand how the STTR program works.
As the researcher who has experience in submitting federal grants it is critical that you understand the ins and outs of the STTR program like you would any other granting program. For most businesses writing grants isn't their core expertise. Working within the federal granting programs can be like trying to navigate a foreign country without knowing the language. Your job is to be the translator: the team expert in all thinking related to grantsmanship.
2. Start at least 3 months before the due date.
It is critically important that you and the partnering business are aligned on the goals for collaboration early in the process. In addition, like every grant proposal you submit, it takes time to draft, review, gather letters of support and get all the sign-offs that are needed. The business partner will also need time to get set up on all the appropriate government grant portals, obtain a DUNNS number, and complete other preparation work.
3. Have the budget conversation early and often.
When exploring an STTR grant application together, it is critical that both parties align on what it is you are proposing and the corresponding budget expectations. There are very specific budgeting constraints and rules for an STTR grant proposal. For example, there are rules about how much and how little of the budget can go to the business or to the academic partner. Also, each federal institution has different rules and policies for how much money you can apply for, the time to do the work, and what is expected from the academic partner and from the small business. Since your work needs to fit into such a specific box, expect to work through a few iterations to hone in on what is feasible for the proposal while still being competitive. Remember that the time, effort, energy, and incentives of the opportunity have to make sense to the success of your partner's business.
4. Work backwards and create a timeline.
Almost all academic institutions will require some level of a review of the proposal before final submission. You need to account for this in your timeline. Plan to have a near-final draft done 14 days before the submission deadline. The draft has to be done sufficiently enough for the institution to be able to perform their internal review. At ADK, we work to submit the application at least 3 days before the final deadline. This allows for any issues that might come up at the last minute to be addressed before the deadline.
5. Be explicit about who is going to draft each section.
Since the application is very much like a federal grant, the academic partner takes the lead and drafts the vast majority of the actual grant proposal. Your business partner should review and supplement the proposal with the technical sections and commercialization sections as needed.
6. Be patient.
Letters of support and other supporting documents take time, so don't expect to receive them immediately. Be clear on who is responsible for getting what supporting documentation, when it is due, and how to follow up.
7. Keep consistent communication throughout the entire budgeting process.
Each group owns refining and developing the detailed budget as well as any budget justifications that are needed. Remember these depend on each other and partners need to be combined.
8. Make sure you're aligned with your institution rules, policies, paper work, and so on.
Tech transfer offices, offices of grants and contracts, conflict of interest committees, and other administrative groups involved with industry collaborations or grant submission might need to be involved in this process as well. The small business most likely won't be familiar with all the internal rules for collaborating with an academic institution, so they will likely depend on your knowledge and guidance. It is the responsibility of you, the academic, to navigate the internal policies of the institution needed to sign off on the collaboration. You will need to loop in the small business at different times, but you should still lead coordination and prep both sides for the meeting.
9. Gain access to the grant portal.
This way, you can directly submit documents and review the grant application. Then, extend that access to any members on your team or in your academic institution that might need it.
10. Have a final submission plan.
At ADK, we schedule time one week out before our scheduled final submission for a practice submission. We log into the grant portal with our academic partner and do a screen share and go over each and every field or upload needed for submission to make sure all the items that are needed are uploaded and we have all the information. This allows the team to identify any outstanding items and create a punch list of final steps so everyone is ready for the final submission 2-3 days before the deadline.
Bonus Tip:  Maintain Regular, Consistent Communication
This is by far the most important tip of all. There should be a clear point person for each team who is responsible for project management, keeping things on track, and identifying when other team members need to be involved for reviews, sign offs, budget discussions, and so on.
Set up a standing weekly half-hour check-in meeting to make sure things are running smoothly and identify any issues that need to be addressed. You can always cancel them if there isn't anything to talk about, but sticking to this cadence forces much-needed accountability to keep the momentum and stay aligned.
Having a business partner with an iron-clad project management process gives your team a massive advantage during the application.
STTR Grant Partnerships with ADK Group
Remember the goal of this for both of you is that you and the small business realize the commercial opportunity for the research you are doing.
The STTR program might be a great opportunity to move the work forward with grant money.
However, the most important part is building a relationship with each other. As you get down the grant pathway there might be 100 different reasons not to advance for the grant, but it doesn't mean you can't advance your relationship and work together to gain other advantages from the research and develop the business opportunity.
All of the STTR applications we submitted were with researchers and clinicians that we previously had a relationship with supporting their efforts.
The STTR program was one pathway for us to help our researcher and clinician partners further advance the high-impact work they are doing.
That said, we are always looking for new ways to advance the work of researchers. Over the last five years alone, we have built a reputation for working with top researchers and clinicians on their digital health innovations and research needs. Through these collaborations and efforts, we have already partnered with a few promising projects on STTR application in the January and April deadlines.
If you are a researcher or clinician at an academic institution working on something that has the potential to translate to the market, let us know. We would love to find out if we could be the right partner for an STTR submission or even point you in the right direction to another.