The ADK Guide to Running Meetings Remotely
With close to 100 employees currently working remotely from the safety of their own homes in response to COVID-19, it's safe to say that things "around the office" have changed. As a result, we've taken steps to ensure our team members from Boston, Louisville, Colombia, and beyond are fully prepared to handle remote meetings. This has resulted in a set of remote meeting best practices that you can start applying to your meetings today.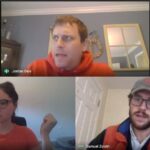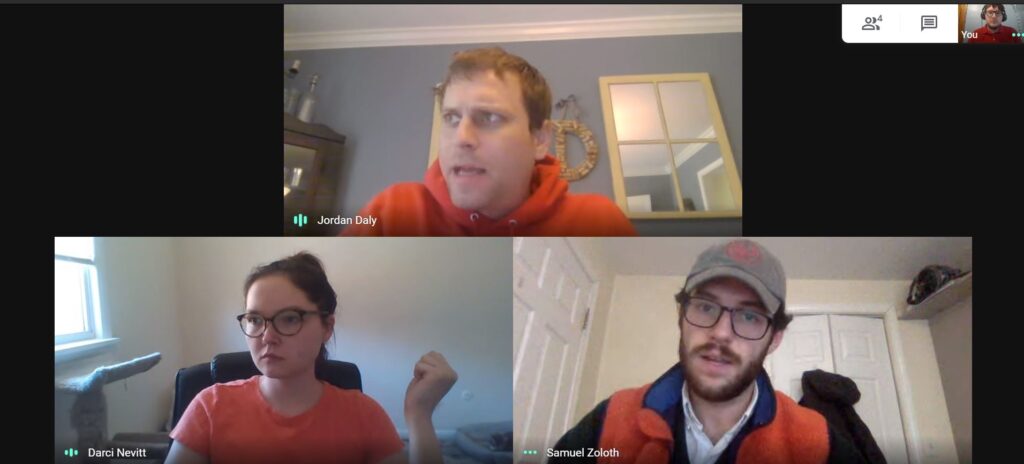 Having multiple offices (in multiple countries) and a network of remote employees across the United States has put us in a strong position to shift to fully remote during these unprecedented times. These best practices are specific, easy-to-follow steps that empowers team members to get the most out of every remote meeting, whether it's internal or with a client. In addition to improving our overall preparedness, these best practices have been a great asset for getting comfortable with and adjusting to working completely remotely over the past several weeks.
While we've seen the below strategies and tactics result in even better engagement, efficiency, and morale for our meetings it's important to keep in mind the difficult times we're in. Rather than treat these as strict regulations, we've found that having them be goals to strive for helps us balance a high standard of work with human compassion.
It's most important to remember that human beings are on the other end of your video calls who may be juggling multiple projects, grocery shopping, and childcare. The below list is actionable and useful to reference, but the single most effective thing you can do to improve remote meetings is practicing understanding, compassion, and patience.

Best Practices for Coming Prepared
For all remote meetings, both internal and external, encourage your team members to come as fully prepared as possible. This means:
Creating comprehensive meeting agendas, with time blocked for each portion of the meeting, to help ensure all topics of interest are touched on in a time-appropriate manner.
All participants ensuring that they are in a quiet location before starting meetings – ideally one with minimal echo, outside noise, or potential distractions from roommates or others.
Assigning talking points to specific people ahead of the meeting, which keeps team members from being caught off guard when being asked to share their thoughts or ideas on something without prior notice.
Inviting as many people as necessary, while keeping to the essential stakeholders as much as possible. Typically, the smaller the group, the better the engagement and participation – while others are freed up to work on other projects outside of the meeting.
Best Practices for Staying Engaged
In these unprecedented times, many people who are not used to it have been forced into working remotely. Ad-hoc offices are being set up in home environments rife with distractions. Maintaining work-life balance is key, so here are some tips to make sure that when your team is in work-mode they're as engaged as possible.
Review all relevant notes, documents, and data before the meeting so that information is fresh and team members are fully versed on overarching goals and project value.
Avoid multitasking if at all possible to be fully present at meetings (even when it's not your turn to talk).
Turning on video whenever bandwidth allows. For some, working remote can be impersonal (especially when talking to an immobile avatar). Video allows for a more personable experience while reducing feelings of isolation and improving communication.
Staying on mute whenever possible to prevent potential accidental interruptions (and to lessen the noise of clicking keypads when taking notes).
When two people are speaking at the same time, or if someone accidentally talks over somebody else, always encourage the other person to finish their thought first.
Best Practices for Communicating & Providing Value
We need to communicate complex ideas – from technical specifications to conversion flows – multiple times a day. I'm sure your business has similar challenges. How do you ensure that complicated ideas are transmitted effectively?
Ensure that everyone involved in the project is clear on what they're expected to do or say before the meeting and why.
Directly relate all deliverables to the objectives and goals that were originally agreed on.
Screenshare whenever possible to help emphasize points or ideas while avoiding miscommunication.
Send prompt follow-up emails with a summary of the meeting's talking points, as well as an overview of goals and next steps that were established.
Adapting to the New Normal
For the time being, we know we're going to continue dealing with a growing number of changes. We also know that adjusting to these changes, even temporarily, can be challenging. With some time, thoughtful best practices, and support from your peers, we know these challenges are surmountable and provide an opportunity to bring your team closer together. Because at the end of the day, just like you need to be able to trust that your teammates are there for you, it's also your responsibility to support your teammates and clients that rely on you.