As a company with collective decades of experience designing and leading a variety of unique and successful projects, we know all-too-well how important it is to have a successful discovery phase. Over the years, we've also learned that the discovery phase of a project is almost like an archeological finding: you're uncovering something new, learning all about it, understanding its place in the world, and figuring out how to introduce it on a broader scale.
Unlike archeology, though, the discovery phase is a necessary — and valuable — part of any digital project.
Here, you'll find everything we've learned about the discovery phase throughout the years, all distilled into useful, actionable information: what it is, why it's important, who's needed, different types of discoveries and when to use them, and more.
What is the Discovery Phase?
The discovery phase is an intensive process which takes place at the beginning of a project. Here, the project team strategizes together to uncover and analyze necessary information surrounding the goals, solutions, audience, and other aspects of any particular project or client. It helps the team get a better understanding of what problems they're solving, who they're solving for, and, perhaps most important, the most effective ways to go about solving them.
What is the goal of a discovery phase?
The goal is to efficiently uncover the information needed to create a functional specifications document (a tool that ensures the entire team for the project is on the same page for what they're building). It also lays the groundwork for the design team, helping them narrow their focus and hone in on the most viable solutions – or potential solutions – for the tasks at hand.
Who is involved in the discovery phase?
Discovery phases are often led by the project manager or lead strategist on a project. The team may include designers, developers, UX researchers, business analysts, technical architects, and strategists. Other people involved are internal and external stakeholders and representatives of the end-user.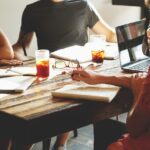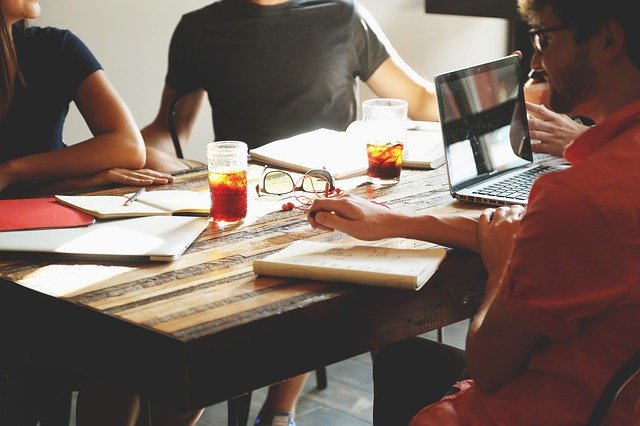 What is the output of the discovery phase?
The deliverables of a discovery phase include: a functional specifications document, early UX prototypes, MVP dev plan, team, scope, defined risks, defined stakeholders, target personas, competitive analysis – and much more.
Is the "Discovery" Just Getting Questions Answered?
The short answer is yes – but the more correct answer is that the questions should help clarify the complex ideas shaping the project.
Before starting the project, investing too much time and money, and developing actual components, you'll want to answer some crucial questions – and this approach applies to any asset being developed, from software, to a mobile app, to a new website.
There are two main ways to approach information-gathering: focusing on the business/project and focusing on the customer/solution.
Business/Project-Focused Discovery Questions
What are the strategic goals?
This question is critical to ask first as it immediately addresses the pink elephant in the room during any business decision – the financials.
Right out of the gate, you can uncover key goals like revenue targets – how successful does the project need to be in order to make the financial investment worthwhile? And you can determine the primary outcome targets (i.e. X percent increase in sales or X net-new customers).
Knowing the goals will also help determine how the project is executed and how success will be measured. Increasing sales versus customers requires a different approach when it comes to audience targeting, overall messaging, and calls-to-action, as well as tracking those metrics to determine success or areas that need improvement.
What are the core requirements?
On the heels of uncovering the full financial picture, this question helps put the project into clearer perspective. What's it going to take to get it done? Who needs to be involved, and of those individuals, will you have the complete skillset to make this project happen within the designated timeline and budget?
In addition, when working with an agency partner to execute your project, this question helps that partner understand any potential limitations or complications that might arise – while also allowing them to prepare accordingly. Many times, this preparation can include outsourcing certain services, or, more simply, filling in gaps where you might need additional guidance around the overall plan. Some good leading questions could include:
What is the project timeline?
Who would be involved in the project?
What research/assets are currently available?
Customer/Solution-Focused Discovery Questions
What is the market need?
On its face, this question may seem like the first one you should ask. But we would argue that companies often realize the limitations of a project only by first going through the above process.
For example, you may have specific project goals, and a desired timeline, only to then realize the amount of work that would be required to accomplish everything as originally envisioned may be too lofty for said timeline.
Even if the project still makes sense overall, this question helps everyone think critically about its feasibility and what, if anything, needs to be adjusted. Some good leading questions could include:
Who is this asset for?
Why is this asset necessary?
Have you conducted any research relative to the market need?
Is there current competition in the market and what does that look like?
What is this asset solving for? Is there a current solution that needs improvement? Why does it need improvement?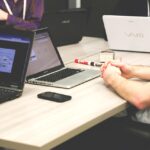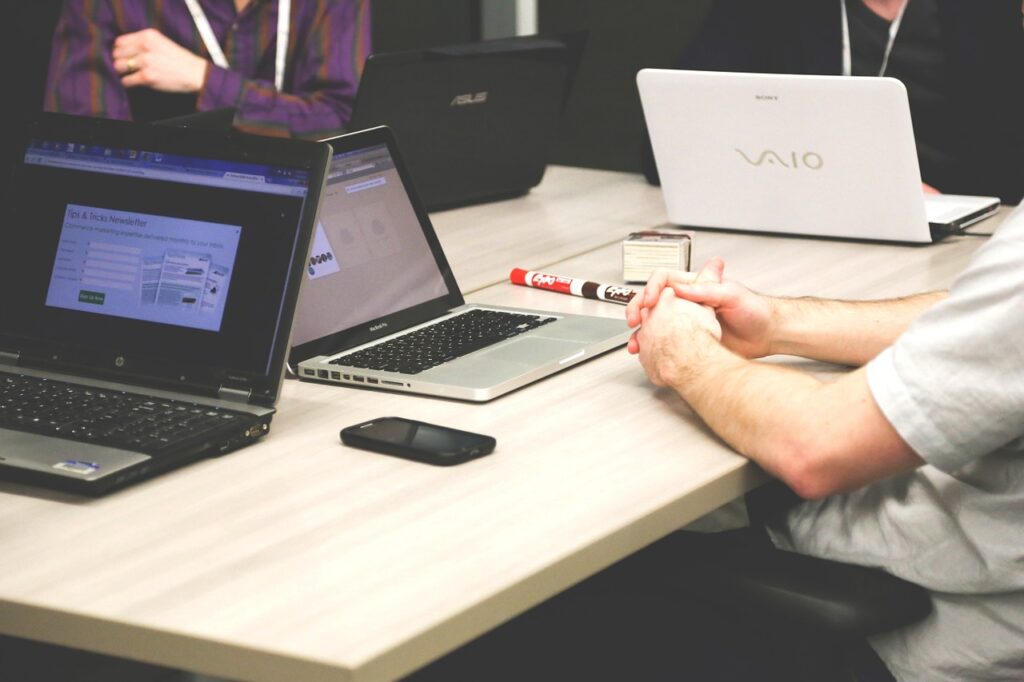 If you're working with an agency partner, you can leverage them to tackle many of these questions and deliver the findings as part of the discovery phase. You should be prepared to provide basic information, such as a list of your competitors, or your ideal audience targets, but getting to the meat of the information requires additional legwork that you can entrust to an experienced agency partner.
The Three Different Discovery Processes for Different Situations
"How does the discovery phase fit into my project management approach?"
Business agility enables companies to adapt quickly to market fluctuations, customer demands, and other changes without compromising on quality or budget. But that flexibility doesn't translate to skipping the discovery phase. The very ability to be agile means having a keen understanding of the market by testing it and being highly customer-focused.
The "Google Ventures Design Sprint"
For businesses using an agile approach to project management, a discovery phase tactic known as a "sprint" is a good idea. Investing firm GV, founded as Google Ventures, developed the 5-day Design Sprint to drastically cut down the duration of a discovery phase. And the company doesn't mince words around the value of a shorter phase:
"Working together in a sprint, you can shortcut the endless-debate cycle and compress months of time into a single week."
What it looks like: A three- to five-day in-person collaborative workshop that takes a team from an initial idea concept to a validated concept.
When to use it: This type of design sprint is helpful when product teams have an urgency that doesn't fit with normal meeting cadence. Unlike traditional discovery phases, this method helps jumpstart the process and build a lot of momentum quickly.
Why to use it: Often, companies have siloed domain experts who should all be weighing in on the discovery process. Design sprints allow everyone to come to the table, cutting down on back-and-forth feedback and overall delays.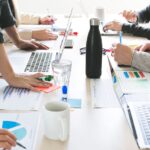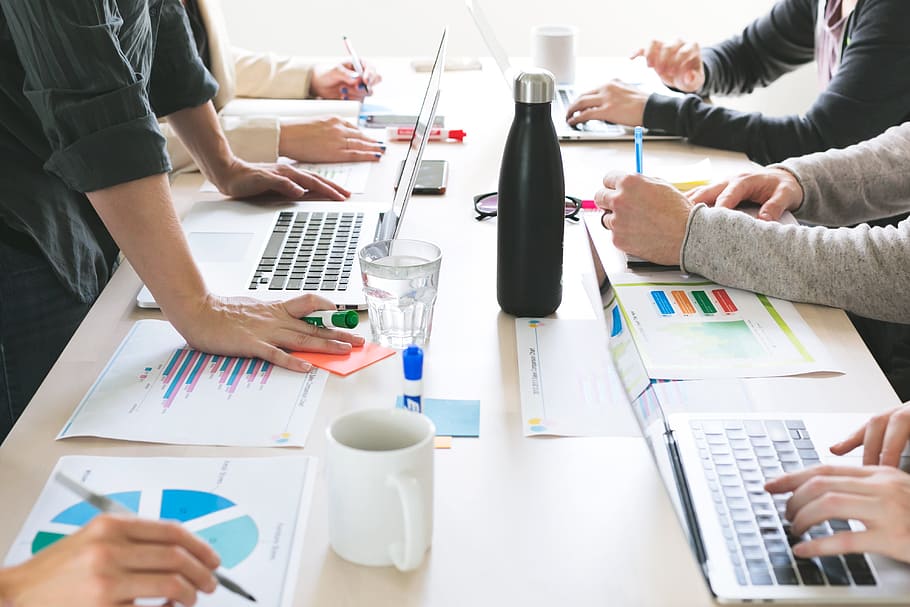 In keeping with traditional discovery phases, GV's sprint is primarily focused on desirability; i.e. do users actually want this product or solution? As we mentioned, it's a great first question to ask as many companies forge ahead with ideas under the assumption of desirability, only to see them flop after launch.
The GV sprint also allows you to spend a designated short period of time tackling at least one key business problem, ultimately guiding your team toward a best-fit product solution. Ideally, design sprints should always be followed by a feasibility study; i.e., is it physically possible to build/create this product or solution, and a viability study; i.e., is it financially beneficial to pursue this idea?
Essentially, a design sprint skips the "build" and "launch" components of product development, allowing businesses to conduct a mini discovery phase for each sprint, resulting in key learnings that better inform a final product.
Design Sprints in Action at ADK
ADK conducted a design sprint with a pharmaceutical company to help them figure out if a data model should be standardized across the entire organization. Once the sprint was complete, one of the participants remarked that it would have likely taken the company a full year to accomplish what was done during that week-long sprint.
In another example, ADK facilitated a design sprint between two organizations that were trying to partner. Ultimately, the design sprint resulted in the creation of a structured way for experts in blockchain (distributed ledger technology) and a manufacturing supply chain to share domain expertise.
At the beginning of the sprint, a participant who had been with the manufacturing company for more than 35 years had not seen an opportunity for this shared domain. By the end of the week, however, this individual was a champion for the solution the team had produced.
A sprint isn't just reserved for agile businesses either. It can work well in a few other scenarios:
When the project at hand is highly complex and/or there is a lot at stake in its development.
When a long time has passed and the discovery phase seems to have stalled out or isn't accomplishing what it needs to.
When a team isn't understanding the value of the discovery phase, or can't get on the same page to execute.
Our design team, Fresh Tilled Soil, has been leading design sprints like the above at enterprises such as FedEx and startups like TripAdvisor for more than 15 years. Contact us to get your project idea validated as quickly and efficiently as possible – while unlocking key insights about your business and customers!
Hypothesis-Driven Discovery
In some cases, companies need to spend more time on conception when the end product isn't so clear. In these situations, a hypothesis-driven discovery is a great solution to put the focus on experimentation with less urgency than a design sprint.
What it looks like: An iterative testing process that applies a scientific method to untested ideas. This approach is similar in nature to the design sprint, but moves at a slower pace.
When to use it: When project teams have ideas that are untested or may be considered high-risk.
Why to use it: For small projects that need to scale, specifically if the risks associated with the idea can't be validated in a prototyped environment, this option allows flexibility to better shape the idea before moving forward.
Hypothesis-Driven Discovery in Action at ADK
We conducted a hypothesis-driven discovery with Massachusetts Eye & Ear to validate an application which would help doctors better treat patients living with facial paralysis. This approach paired quite well with a grant-funding process the client team is simultaneously pursuing.
Research-Driven Discovery
Companies often have valuable research and information around their ideas to help validate them and push them into execution. Even so, a research-driven discovery is helpful to ensure the information at hand fits with the direction of the idea, while also helping to identify any potential gaps in information that should then be filled during this process.
What it looks like: Research-driven discovery is the most traditional discovery approach. All known information from clients and associated documentation should be collected; the team then digs into all unknown information through research and user interviews. Finally, the team leverages that learned information to create a product/experience roadmap.
When to use it: This approach can be used in most situations as long as the other options we've reviewed aren't the right fit. Research-driven discovery works for both websites and products.
Why to use it: Research-driven discovery gives companies greater insight into important information about their idea, even if there isn't a lot of mystery or unknowns around that idea.
Research-Driven Discovery in Action at ADK
We are currently working with an internet security company with the goal of redesigning their website so it's more attractive to business customers. As part of our research, we met with their core team regularly, conducted several breakout sessions with teams across the organization, connected with their other partners, reviewed mountains of testing documentation, interviewed existing clients and channel partners, and finally produced a multi-phase roadmap with multiple tasks for design and implementation. We did our homework to help the project team better define their website project and ensure it checked all the boxes for their company goals.
The Emphasis of Digital on the Discovery Process
With so much continuing emphasis on digital transformation for clients across a variety of industries, it seems surprising that discovery phases aren't being conducted at the beginning of every project for every company.
The common arguments are that it costs too much or takes too much time, but we would argue that launching a product that flops carries far greater setbacks. When project goals, requirements, and plans aren't clearly laid out, it can lead to lowered expectations for desired outcomes, which often causes a perceived lack of value among stakeholders.
Even if you have all the information and your team seems to have the project figured out, a discovery process – even an abbreviated version – is helpful in the long run to avoid failed launches and costly backtracking like recalls or post-launch fixes which can impact both your financial picture and your reputation.
As you can see, there is a clear benefit to working with an agency partner who can help lead you through the discovery phase of your unique project while determining the best-fit approach. Our team at ADK would be happy to help – simply contact us today to learn more.