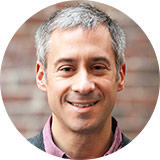 Product Hero is our bi-weekly series to highlight outstanding members of the product management community. These industry leaders share tips on processes, team building, how to be a better product manager, and who they are outside of their careers. This week our product hero is Keith Anderson, VP of Strategy and Insights at Profitero.
---
The first step in building a product that people love is by intimately understanding your audience's greatest challenges. At Profitero, Keith Anderson has perfected the art of listening to customer feedback and translating them into new product opportunities. Serving as their VP of Strategy and Insights, Keith flexes his curiosity, business strategy acumen, and empathy to build the future of eCommerce analytics for major consumer brands and retailers. His dedication to creating a customer-centric product development process makes Keith Anderson a Product Hero.
I had the opportunity to connect with Keith about the exciting opportunities in the eCommerce space, his career journey, and working at Profitero. Below is an edited and condensed transcript of our conversation.
Evan: I'm joined by Keith Anderson, VP of Strategy and Insights at Profitero. Thanks for joining me today Keith. Could you start by giving an overview of your background and what you do at Profitero?
Keith: Thanks for having me, Evan. Sure. I spent most of my career running consultancies and syndicated data and research businesses in the retail and consumer goods industry. My career has spanned three companies (two of which were acquired), all have been based here in Boston. One was called MVI which was acquired by Kantar Retail, part of WPP. The other one was called Retail Net Group and was acquired by PlanetRetail. About 2 years ago, I joined Profitero as head of product strategy and insight. Profitero is a venture backed eCommerce analytics company for retailers and brands. We're a data and analytics company that delivers an analytics platform that's supported by an analyst team.
I suspect it may be a somewhat unique but powerful business model and approach to staying on the leading edge of product design and development. A key element of the value that our clients get is the support of analysts that help our clients interpret the data and analytics we provide, and make specific recommendations about what to do with it. That means these analysts are interacting with clients at a minimum weekly, but with some of our largest clients like L'Oréal and General Mills, everyday. They have incredibly intimate visibility as to what our clients need, where we're meeting those needs, and where we're not, so they play a really interesting role.
Before I joined Profitero, I did not come from a traditional product management background. I had done some version of product marketing in the sense that I was packaging syndicated research products, and doing consulting work in my past life. I did a lot of work before and right after I joined Profitero to understand how great companies do product management. I met with folks at HubSpot who run their product organization. My wife works there, so that was handy. I also met with about a half dozen other companies. I tried to apply as much as I could from what I learned.
What was immediately evident was that Profitero is in its own unique world. We've got this hybrid self-service product component of what people pay us for and then this layer of human analytical support that gives us immense amounts of qualitative information on what people are trying to do.
Then of course, we also have pretty sophisticated analytics of how people are using the application. It's been really helpful, I think, to close the loop between what we can see in our analytics, in terms of which parts of the platform people are using more than others, but then having pretty continuous access to the contract sponsors and the end users to really drill in and understand how they need analyses done.
Having those analysts basically embedded with our clients and an incredible in-house engineering team, has granted us such an edge over these last two years. As soon as we sense that there's something that would add value to a critical mass of our clients, we can get it tested and in production pretty quickly to close that feedback loop.
Evan: How is eCommerce changing right now?
Keith: The categories of merchandise that people typically associate with eCommerce like electronics and toys, typically discretionary higher price point items, are much further on the development curve than some of the companies we tend to work with. For instance products that you would find in a drug store or a supermarket. Under 3% of total sales in those categories are online, but eCommerce represents half or more of the growth in those categories. What everybody is struggling to understand is: What's the same about eCommerce for those types of products and what's different? Lower price point products are purchased at higher frequency, and there's a lot of difference between ordering a full basket of online groceries from an Amazon Fresh or Instacart, compared to ordering a single item or two from Amazon.com.
There's all kinds of questions and challenges that these companies who are just entering eCommerce face. Then I would say transcending our part of the industry, mobile has had a huge impact. In the US, more people now have high speed internet access through their phones than they do through other devices. Outside of the US, mobile is sometimes the only internet access point of connection. A lot of what was done in eCommerce from say 2007 to 2012 was trying to replicate elements of the experience that worked on desktops to a smaller form factor on mobile.
We've seen a lot of innovation since around 2013 from companies that worked backwards from understanding what the mobile user was trying to do and the environment they were in, to design experiences specifically for mobile versus just force fitting prior approaches.
I can't emphasize enough how important it is to walk a critical mass of current clients through what they would do with something before you send it off for development.
Keith Anderson
VP of Strategy and Insights at Profitero
Evan: Your role right now is not strictly product management, it's more about strategy and insights. Could you describe what "strategy and insights" means to you, in the product world?
Keith: I had done something similar in several of my prior roles, which is defining the business case and the business needs for a product or a service. Working backwards from the desirable market or the target market, and saying, "Here's how big they are, here's how quickly they're growing, here's what they need and don't have, here's how we could do something better." From there, I work with other specialists inside the company to translate those high-level business requirements into functional and technical specifications, and low fidelity and high fidelity wireframes and mockups. Together, we translate the initial concept and the high level roadmap into an actual living and breathing product.
In our company, that roadmap management is the majority of the effect I have on the product, because I have domain expertise in this area. I already knew a lot of our target market's pain points and some of what they were looking for and not getting. I've been at Profitero for two years, and we've won a lot of those companies. It's because we're working with them daily; we know exactly where their needs are. Our team takes insights from everything we're hearing and ideas from our internal team to the client for feedback. We translate those into potential features or even new products that get prioritized and planned for either improving the existing product or to potentially launch as a new standalone product.
People in roles like UI designers, and business analysts who take care of the business requirements and use cases, either report to me or have a dotted line to me. That's essentially how we translate what we know the market and our clients need into what we build.
Evan: How do you create a product roadmap at Profitero?
Keith: It's a pretty open ended process. We have a big internal sales force that's working with a lot of prospects, so they're the ones pitching and doing demos day in and day out. Prospects tend to ask specific feature questions and mention competitor capabilities to see if we can add that feature too. They channel a lot of that feedback back through me and my team. Then, our chief technical officer and our head of engineering are the reality checks for technical feasibility and capacity planning. The document itself is a simple Google Sheet. We've looked at some of the more sophisticated platforms for managing a roadmap, and someday we may feel that we need it, but right now, we're just keeping track of the possibilities.
We track what we could build, the rationale for clients, and the value clients would get from a feature. We have a handful of principles that guide the roadmap, meaning that principles and promises that should be reflected by the product and our client's experience with the product. We document all of the specific feedback and input that we get from clients.
Quarterly, we have a scheduled summit with all the right stakeholders, which would include sales, marketing, front-end design, product strategy, and the development team. It's where we look at our corporate strategy, who we want to be in three to five years, and prioritize capabilities to add or improve over the next six months. The reality is, you have to re-prioritize basically weekly and monthly, because there's all kinds of unforeseeable market development, client developments, and competitive developments that can impact that kind of a rolling plan. We calibrate all the time.
I can't emphasize enough how important it is to walk a critical mass of current clients through what they would do with something before you send it off for development. It's a great way to prioritize something that would actually add value for clients versus being a feature that's "nice to have."
Choosing to not do something should be as intentional as choosing to do something.
Keith Anderson
VP of Strategy and Insights at Profitero
Evan: What are the big challenges that you're facing? What's keeping you up at night?
Keith: I think one of the challenges is that we're in a hot market. There are probably a half dozen venture backed companies that are doing a similar service just for retailers. Then there's another half dozen that do the same service but just for brands. There's only a few companies working with retailers and brands like we do.
We're constantly trying to figure out where we double down on what makes us different and better and not fall prey to chasing competitors just to match every feature and function row in a competitive matrix. As the competitive intensity increases, and more competitors show up, everybody's having similar features. The input we get from sales is a really key part of the process to determine what we need to add to our roadmap.
When you get to a certain level of breadth within your offering, you certainly have to be really selective about what you won't do. Choosing to not do something should be as intentional as choosing to do something. It's honestly as much about communicating internally as externally about some of those decisions. You'll have people in the organization who are only assigned to selling a certain product to a certain market segment. It can be frustrating for those people when we don't focus on their specific product as much as we want, but we have to balance priorities. That's a delicate message that you have to deliver internally.
Evan: How do you measure the success of the product work you're doing?
Keith: There are a few factors. We use Net Promoter Scores (NPS) based on both the analytics platform and on the analyst support. Renewal rates and churn rates are obviously also a big deal. Then, we're introducing some metrics around more quality and reliability of service. We want to know how many issues or questions are being asked by users and how properly we're responding to those questions and resolving problems. Then, we use analytics to measure the level of engagement we see from users. Those include time spent in the application, and in which parts of the application, and the features they're using.
I think it can be risky in our business specifically to overemphasize traditional usage analytics as the gospel to determine whether people are happy with the product, or happy with the service. The value they receive may not be proportional to the number of screens, or clicks, or dwell time. Some users might only need to use our product once a month and that's completely fine.
Evan: What's the one skill you think more product managers should know or should have?
Keith: Curiosity, and a willingness to figure out what people really need and what they're going to really do with what you want to build is crucial. It's the single most important skill I've seen, both for building products and for building companies. I think it's very easy in a lot of organizations to have cults of personality or persuasive people who can steer a product or company in the wrong direction. Knowing the questions to ask, and then just being creative and persistent about getting the answers to those questions is probably the single most important skill.
I've seen so many debates about if it's better to have domain expertise or to have the skills to learn a new domain quickly. I would generally say, domain expertise can be helpful. It certainly was for me, but I think what was much more helpful is being relentless about understanding what motivates the people you're delivering value to. Learning why they're not getting it elsewhere, and finding what you can do best, or better, or cheaper, to move the market is an even better skill.
Evan: Excellent. Well, this has been great, Keith. Thanks for taking time out of your day, for the great advice, and for being a Product Hero.
Interview notes:
How Profitero forms great client relationships: Analysts are work alongside clients on a daily or weekly basis. This helps form trust and a close relationship to gain valuable feedback to fuel the product development process.
On product roadmapping: Profitero uses a Google sheet to keep track of possible new features based on client requests and needs. Technology and engineering determine if those features are possible with available resources. Quarterly, stakeholders across the company do a gut check to decide if the roadmap aligns to the company vision.
Translating a strategy and insights role to product management: Keith stays focused on what customers want and what competitors are doing. Being on the front lines of understanding the market, he provides invaluable input into the future of Profitero's product.