ALKU
Helping Massachusetts' fastest growing company scale nationally.
Challenge
An analog process prevented a rapidly growing staffing agency from replicating its success in new offices.
Solution
Close collaboration between the teams inspired a custom web application that mimicked their unique approach and enhanced it with next-gen collaboration capabilities.
Impact
The staffing firm's keystone method of collaboration is now possible from anywhere, in real time, allowing them to grow and scale, even during a pandemic.
The Challenge
An analog whiteboarding process that made real-time communication and collaboration nearly impossible across locations was hampering ALKU's ability to scale.
Staffing firm ALKU hangs its hat on its collaborative approach to talent matching and progress tracking, which fosters camaraderie and healthy competition among the team. This company culture sets ALKU apart from other staffing firms and fuels its success, resulting in it becoming one of Massachusetts' fastest growing companies 7 times over.
For years, ALKU was using whiteboards to track these recruiter wins and client fulfillment updates, but as the firm has grown, this analog process held them back from growing into multiple locations. ALKU knew it needed a digital solution that would enable the same level of collaboration from anywhere in real time.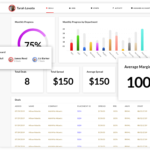 The Solution
ADK spent time with ALKU employees to fully understand the value the whiteboards provided and identify the best way to replicate the process in a custom application.
ADK watched how ALKU employees worked. We asked questions and listened closely to the answers. And we learned their business so we could understand why the whiteboards were so important. This approach was the key to finding an identical – but digital – solution, dubbed ALKU Everywhere.
For ADK, it was all about understanding ALKU's secret sauce, and identifying the digital alternative.
Spending time with the staff and watching how they work allowed ADK to develop a web application that looked and felt like their whiteboards and enabled remote collaboration – so the firm could remain competitive and effective, and continue to scale.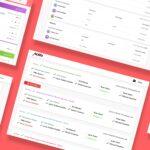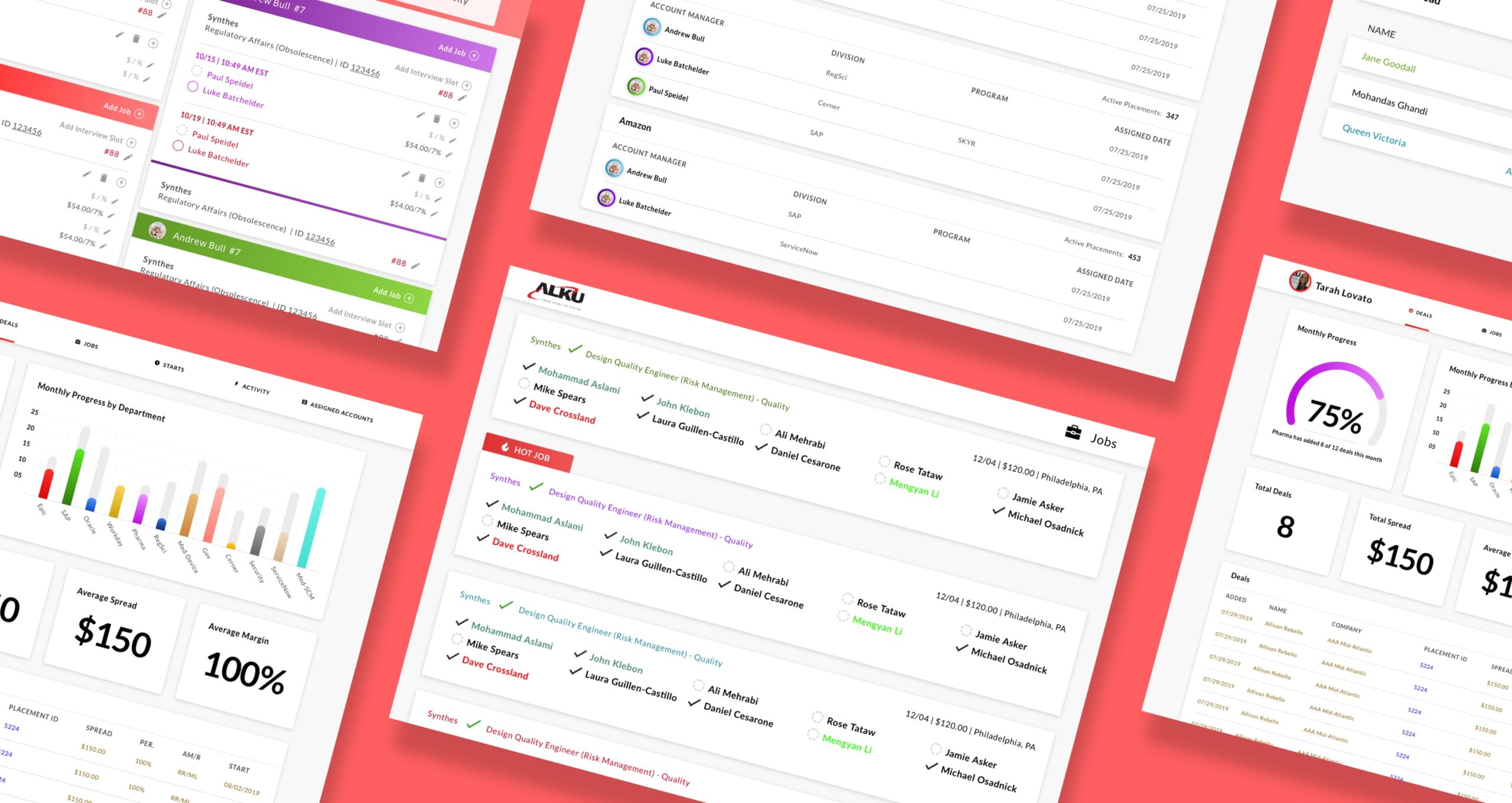 The Impact
Over six months, the digital whiteboard tool was rolled out to each department. It enjoyed 100% adoption among company staff and helped increase ALKU's valuation.
Having already expanded to six office locations, ALKU was able to enjoy seamless collaboration across its offices with the whiteboard-style approach that was already familiar to and appreciated by the staff.
The web application enabled interruption-free scaling of the company's recruitment and business processes, which proved to be invaluable when the COVID-19 pandemic threw the business into remote-work mode. ALKU's digital solution ensured they didn't miss a beat.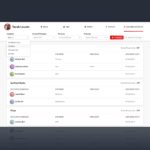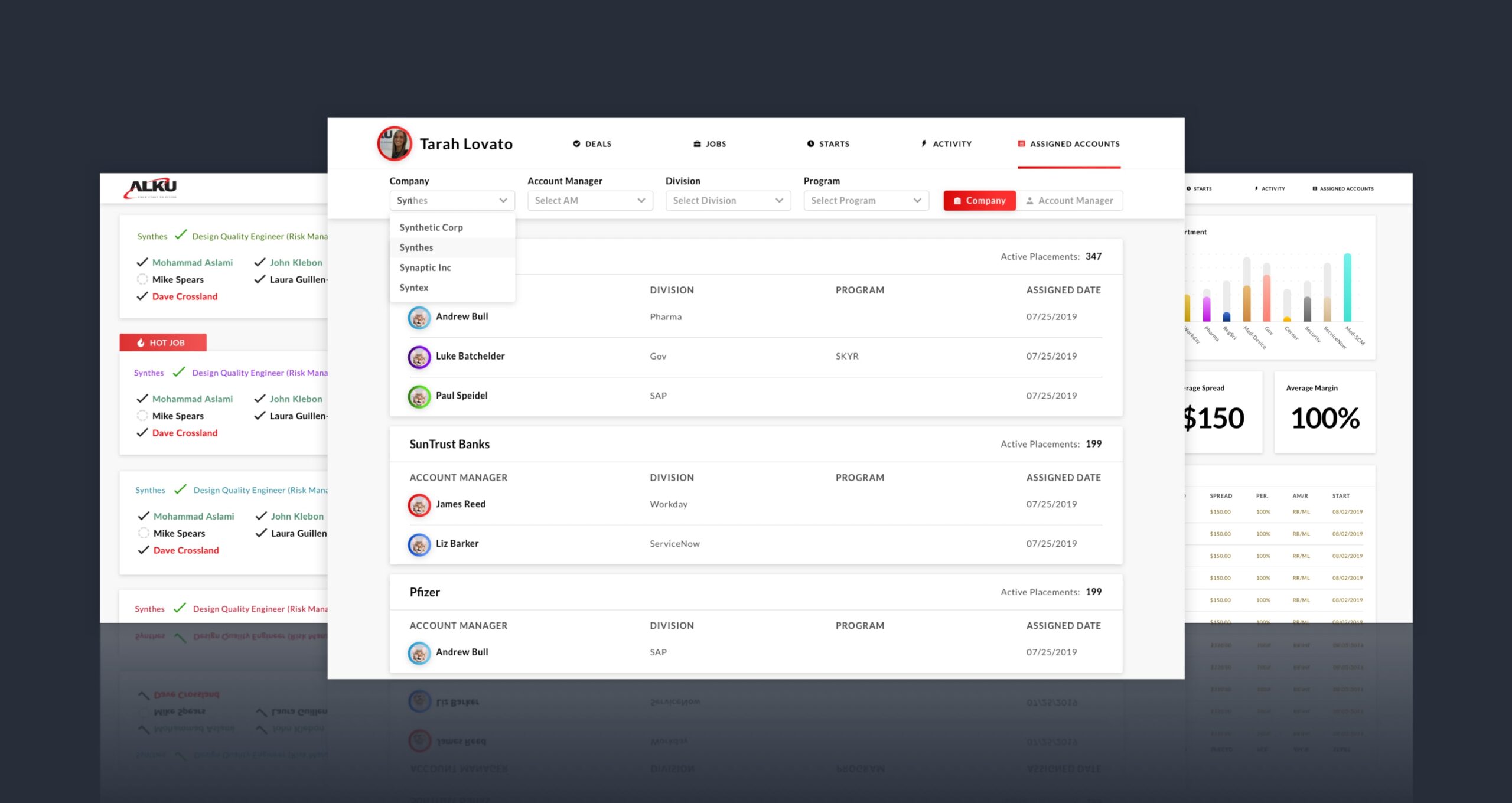 Continued Partnership
Since the success of ALKU Everywhere, ALKU and ADK continue to find new ways for ALKU to unlock growth with custom technology.
From the first meeting, the cultural connection between ALKU and ADK was clear. And now, with a number of other internal projects successfully launched together, the teams continue to work together.
Cognizant of the risks of resting on their laurels, leadership from both companies meet regularly to help plot the future of ALKU's growth. The teams attack ALKU's opportunities strategically, from devising new ways to sprint ahead of its competition, to solidifying its position as one of the best places to work in Massachusetts and beyond.
As ALKU continues to grow, we're thrilled to be a part of their journey.