BarnManager
Readying a barn management app for a growing user base with diverse needs
Challenge
BarnManager, an app created to help streamline responsibilities for the many individuals involved in horse care, was growing in popularity and needed to better meet the demands of its expanding user base.
Solution
Understanding the roles, routines, responsibilities, and pain points of those caring for horses and applying those findings to make helpful updates and optimizations to the BarnManager app.
Impact
ADK Group made enhancements to the app to better fit users' needs, from mobile functionality and improved communication to better record-keeping and overall UX and UI.
The Challenge
Nicole Lakin's BarnManager app had a growing user base, and it was time to enhance its functionality and design to better meet their needs.
For horse owners, groomers, barn managers, riders, trainers, and veterinarians, there are a lot of moving parts involved in horse care. Until Nicole Lakin created the BarnManager app, important communications, schedules, and responsibilities were primarily handled with white boards positioned around a barn. 
BarnManager was experiencing significant growth, and Lakin recognized the need to further optimize the app to support more users and provide the ideal features and functionality for their daily roles.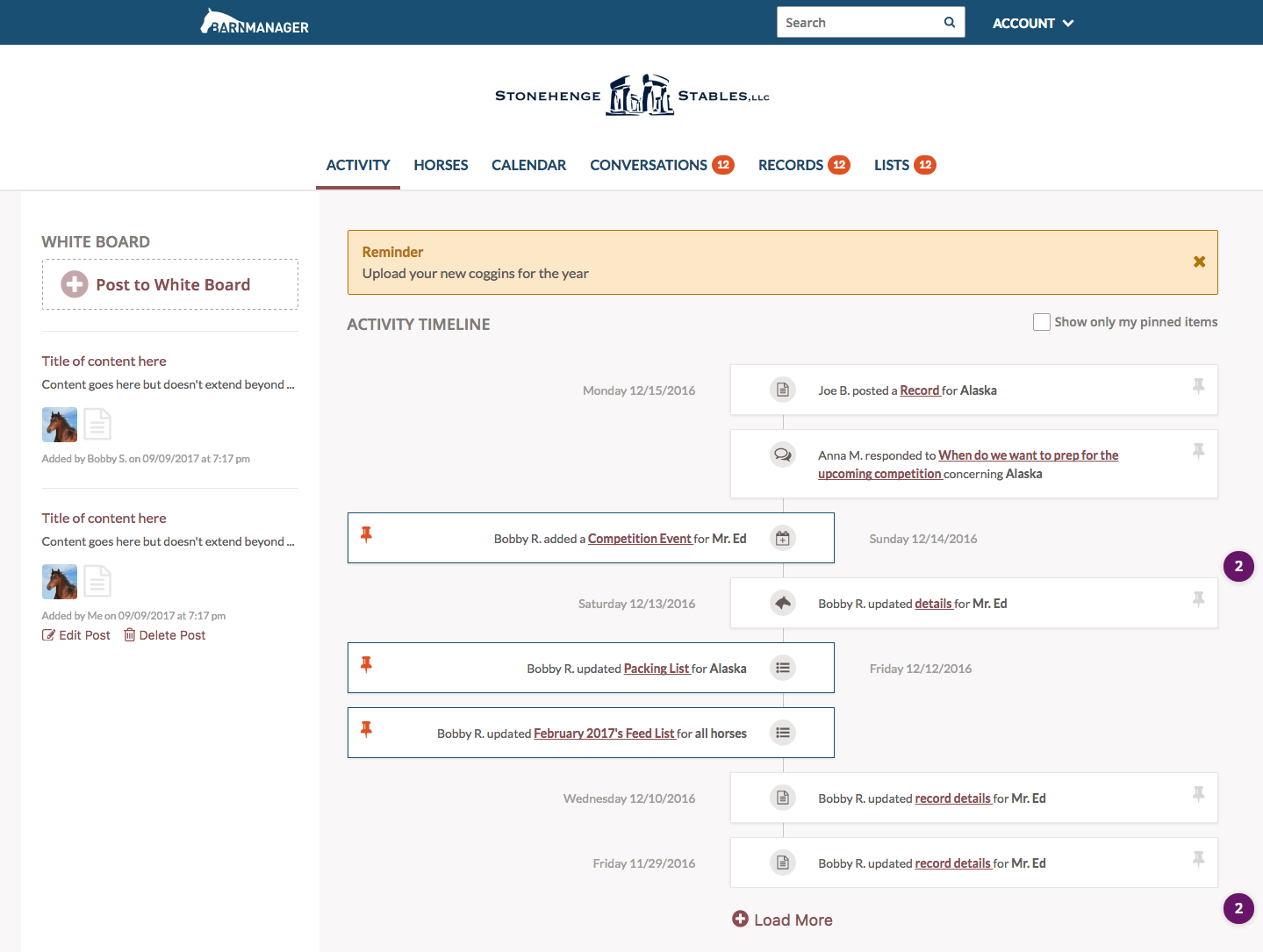 The Solution
ADK Group visited a horse barn and spoke with real BarnManager users to help inform updates to the app and ensure it would continue to serve as the ideal solution to horse care.
To truly understand what was needed for the BarnManager app and how it should be best optimized, ADK Group went to a Massachusetts barn and spoke with BarnManager customers in their unique environments.
For ADK Group, it was imperative to see the app's users in their daily lives to help illustrate how they use the app and to describe their primary pain points that the app could solve.
Over the course of the interviews, ADK Group understood that the app needed to provide organized, detailed medical records for horses; enable easy, real-time communication among multiple barn staff; give a centralized view of each horse's calendar for simple scheduling, and, of course, be mobile friendly. 
ADK Group was able to better understand how each individual would use the app, which helped in the creation of intuitive UX and UI design.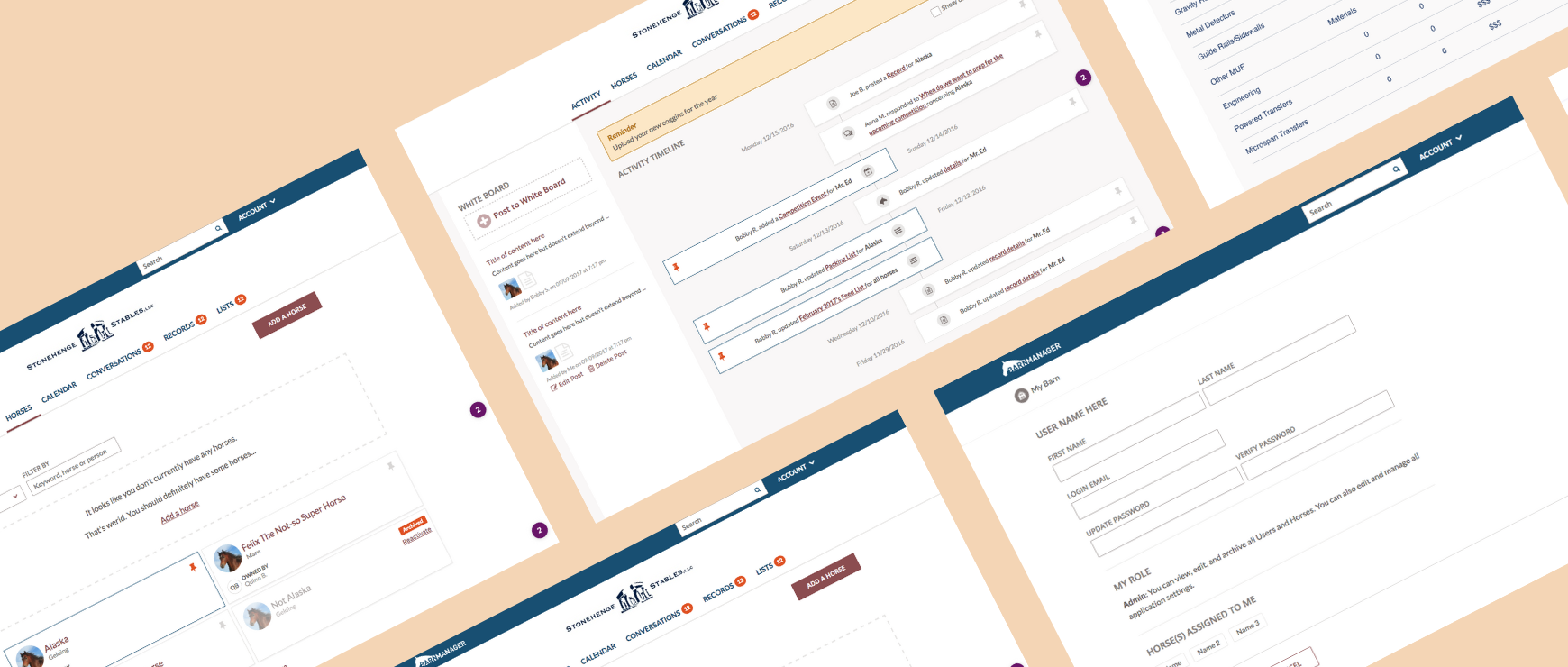 The Impact
Supported by real user feedback, ADK Group optimized the BarnManager app to provide a better overall experience for the entire horse care team.
ADK Group was able to apply the feedback obtained during the user interviews to update the BarnManager app with enhanced features and functionality. The optimizations checked all the boxes users identified; the app would now be mobile-friendly and provide improved records-keeping and scheduling capabilities, as well as easy communication among staff. The app overall was easier and more intuitive for each role involved in horse care. 
To complement the app, ADK Group also refreshed the BarnManager website to better match the new interface and experience of the app. 
Without consistent collaboration with the BarnManager team and direct interaction with the app's users themselves, this project would not have been nearly as successful. Today, BarnManager continues to expand its user base and make helpful enhancements to the app experience.