Massachusetts Government Agency
Streamlining foster care workflows alongside a Massachusetts government agency
Challenge
A Massachusetts government agency needed a way to ensure a new safety and quality-of-care policy for foster children could be understood and implemented effectively in the field by all staff.
Solution
Understanding the challenges of foster care staff to inform a digital product that would empower the agency to elevate its foster care services.
Impact
Agency staff have accessible and relevant information about each child through an intuitive tool that has reduced operational burdens and enabled successful implementation of the new policy.
The Challenge
With children's safety on the line, foster care staff were expected to learn and implement a new quality-of-care policy that impacted their day-to-day responsibilities.
A Massachusetts government agency responsible for caring for more than 80,000 children at risk of abuse or neglect and in need of foster care services had adopted a new policy that impacted intake procedures, family assessment, and action planning.
Following the policy's adoption, the agency quickly realized there was no existing method of ensuring seamless education and implementation of the policy across their staff, especially when working remotely. Issues with implementation would put child safety and care at risk, elevating the need for a solution that would make it easy for all staff to understand how to implement the policy in their daily efforts in the field.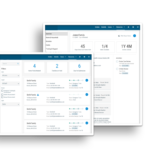 The Solution
Based on interviews to understand staff responsibilities and current challenges, ADK developed a custom tool that prioritized information accessibility in line with the policy's objectives.
After speaking with agency staff and researching the policy's intent, it was clear that staff would benefit from an intuitive digital solution that would ensure they could follow the new policy and more effectively fulfill their responsibilities.
For ADK, our approach to the tool relied on experience creating educational products, as well as principles that improved adoption of new technology.
From our conversations with agency staff, we identified two key directions for the solution: refining the data intake process to help improve their foster care services, and prioritizing the most relevant information to reduce the already significant burdens on staff.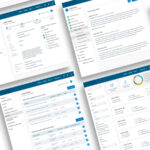 The Impact
Creating an online tool that provided accessible, relevant data in line with the agency's updated policy ensured improved child safety and quality of care.
The update to the agency's policy was only a first step; implementing the policy required a digital tool the entire staff could easily use.
By investing in custom softwared that would make data and child information easily accessible, the agency ensured the policy would be followed by staff in the field and better positioned itself to enhance the level of care the Massachusetts foster care system provides to children and families across the state.