Form Health
Supporting safe weight loss through telemedicine
Challenge
Popular weight loss programs do not offer the medical approach clinically obese individuals need to adequately guide their weight loss journey, leaving millions underserved. 
Solution
Applying the specific weight loss needs of clinically obese individuals to a novel telemedicine solution available on mobile devices. 
Impact
Clinically obese individuals can now access an on-demand, bariatric clinic through a mobile app for a customized weight loss plan that meets their specific dietary and behavioral needs.
The Challenge
Popular weight loss programs don't take a medical approach, preventing clinically obese individuals from taking advantage of the full range of resources for their own weight loss journey.
Despite many technology-enabled apps for weight loss, there did not exist one for individuals who require a more specialized, medical approach. Evan Richardson founded Form Health to fill the app gap and give clinically obese individuals a convenient telemedicine solution to help them on their weight loss journey.
Form Health's service, delivered via a mobile app, would better help clinically obese patients by providing an on-demand, bariatric clinic that offers medical weight loss, dietary, and behavioral programs and services.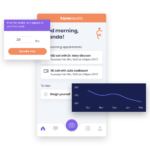 The Solution
ADK acted as Form Health's native mobile product team, collaborating with the startup's UX designer to develop key features and execute the mobile app on an expedited timeline. 
ADK was able to leverage the mobile app design created by Form Health's UX designer, enabling us to move quickly into the app's development. Key features of the app included HIPAA-compliant video and live chat capabilities, a robust online qualification and patient onboarding tool, and on-demand educational resources.
For ADK, it was all about creating an engaging mobile app that could meet individual medical needs in a highly-specific treatment area.
Our deep expertise in developing mobile applications for telemedicine meant the technology offered the right programs, services, and experience to meet the needs of this specialized medical market.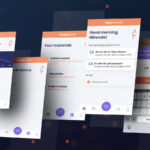 The Impact
Form Health launched a first-of-its-kind lifesaving technology for clinically obese patients, creating a solid foundation for future growth in this market.
Being able to launch the app in a short time frame allowed Form Health to get off the ground quickly, and build out a technology team to support future growth.
This breakthrough, HIPAA-compliant telemedicine application opened greater possibilities for clinically obese patients, and came together quickly through our effective partnership.