Harvard University
Rebuilding the world-leading Harvard Asia Center's web presence to more accurately reflect their expertise
Challenge
Harvard University's Harvard Asia Center was working with an outdated website that did not accurately represent the Center's expertise and was difficult for administrators to manage.
Solution
Applying our web design and development expertise to create a digital experience that would serve different cultures, render up-to-date Center data, and be easily replicated for partner institutes.
Impact
A redesigned website experience that tells the Center's story in a compelling way to audiences worldwide, and relieves the administrative burden of managing the site by Center staff.
The Challenge
The Harvard Asia Center's expertise in world-leading research was not accurately reflected on their outdated website and could not easily be applied without a full rebuild.
Researchers worldwide look to the Harvard Asia Center for leading research in Asian studies, but the Center's outdated website made for a cumbersome user experience.
On the back end, administrators were burdened by a poor CMS that left them unable to accurately represent the Center's compelling story, dedicated and expert professors and researchers, and awarded grants.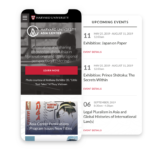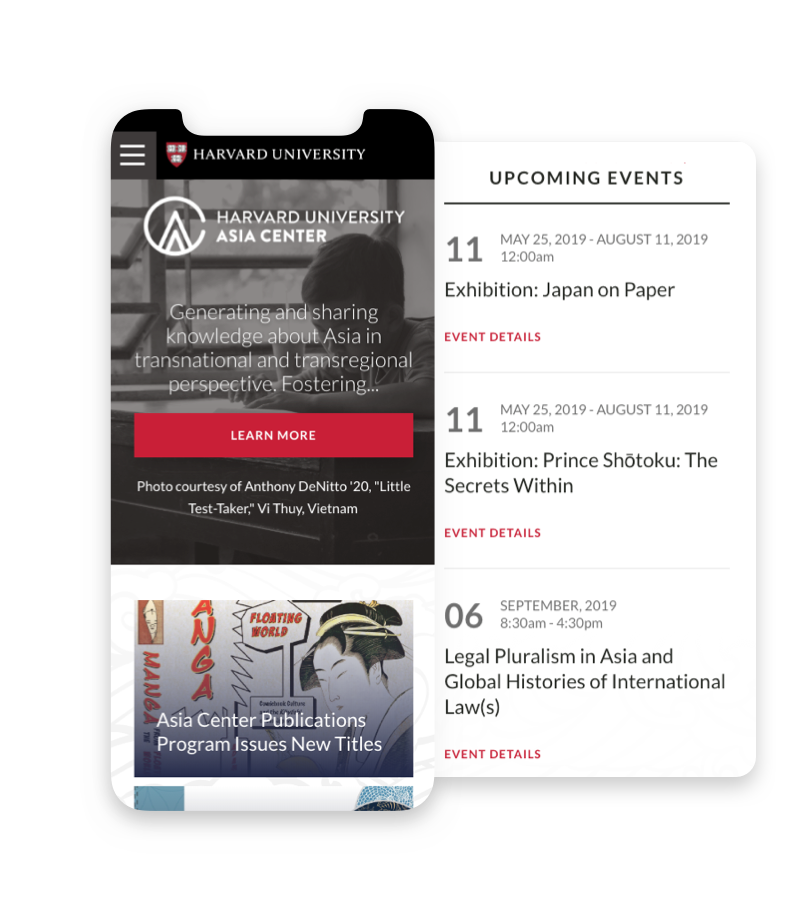 The Solution
ADK selected Drupal 8 to support rich content and large amounts of data, while meeting strict ADA standards for accessibility, and telling the Center's story to a cross-cultural and multilingual audience.
ADK worked within a web-based, user-friendly platform the Center selected to act as the primary source for their content, and also implemented a custom Drupal instance to help the team better manage new pages and additional content.
For ADK, it was all about designing and developing a user-friendly experience that accurately represented the Center and could be easily replicated for their institute partners.
The website was designed and developed to accomplish several important goals: tell the Harvard Asia Center's compelling story across cultures and languages, provide information and data about their professors, researchers, and grants, be easily replicated for separate, sub-websites for the Center's institute partners, and make management simply for administrators.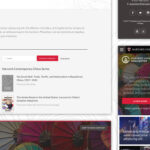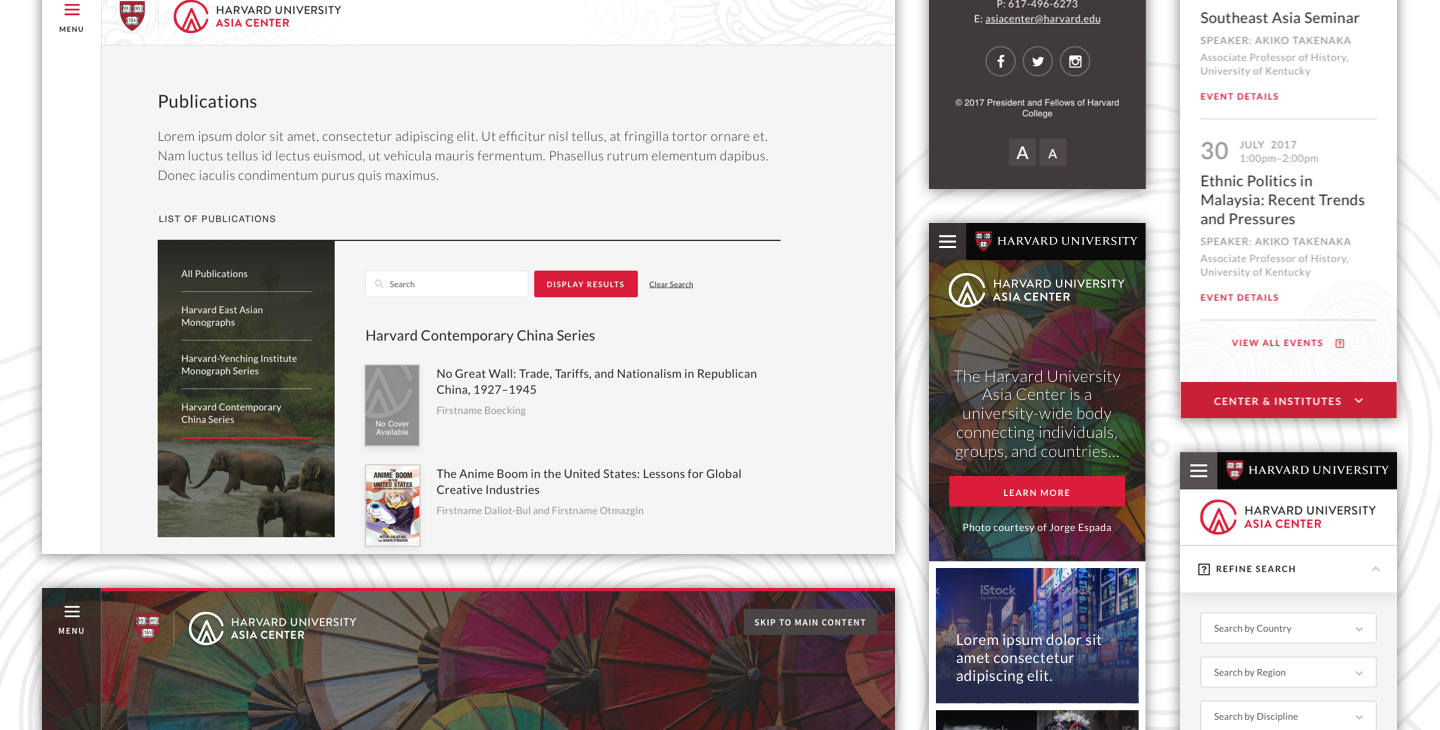 The Impact
The expertise and work of the Harvard Asia Center is beautifully represented with a user-friendly website experience that can scale with the Center and accommodate the online presences of its partner institutes.
The Harvard Asia Center has contributed important research and work in Asian studies that are now readily available and represented on the Center's website. And while the site had to work within Harvard's brand guidelines, the Center's unique impact shines through.
By launching a redesigned website built for today's usability and growth demands, the site not only relieves significant administrative burden, but can be easily replicated to support the Center's sub-institutes as they too expand their web presences.