Mercer
Driving revenue with conversion rate optimization for Mercer
Challenge
Mercer, a Fortune 500 human resources firm, needed a way to improve lagging online sales of their HR data products before the competition could gain additional market share.
Solution
Combining behavioral analysis of Mercer's site visitors with a conversion optimization (CRO) strategy to improve their lead nurturing tactics and increase sales.
Impact
Multiple conversion rate optimization efforts compounded to drive marked increases in unique product purchases and ROI generated across social media campaigns.
The Challenge
Outdated search engine optimization (SEO) and underperforming products demanded a different approach to HR firm Mercer's marketing strategy.
Mercer, the world's largest human resources firm, was struggling to keep up in the market due to lagging online sales of its HR data products.
Its website wasn't reaching or resonating with the company's target audiences, causing significant challenges with lead generation, nurturing, and conversion.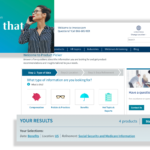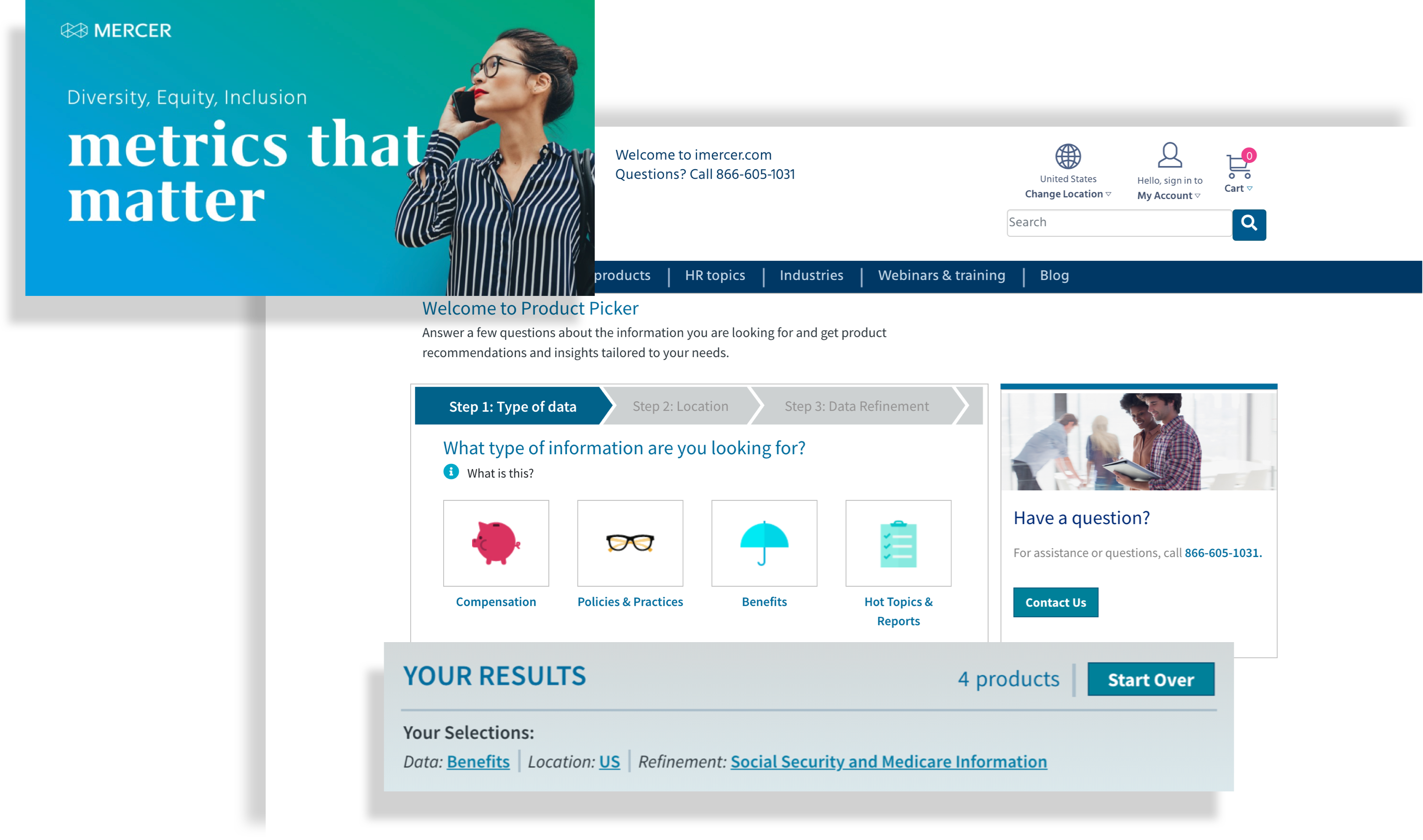 The Solution
ADK took a multi-pronged approach that leveraged deep audience research and behavior analysis to inform strategic content initiatives.
Generating and nurturing the right leads starts with understanding the behavioral trends and content consumption habits of those users. ADK conducted research and analysis to define the ideal voice and tone for Mercer's content, and to inform strategic content development.
For ADK, this project hinged on conducting the necessary audience research to inform a targeted content strategy that would resonate and get results.
The content strategy included consistent, SEO-driven collateral covering topics relevant to the target audience based on our research. We also created custom templates for different content formats, such as infographics, whitepapers, and tip sheets, and launched a blog to house the new content. These new assets were then used to support paid social media advertising campaigns in more than 20 countries across 3 continents.
To further support the user experience, ADK designed and developed an intuitive digital tool to guide users to the right HR product for their needs, drastically simplifying the often cumbersome search for specific HR data.
Each of these initiatives were supported with A/B or multivariate tests, to validate hypotheses and ensure that changes drove real value for Mercer's bottom line.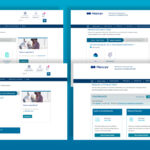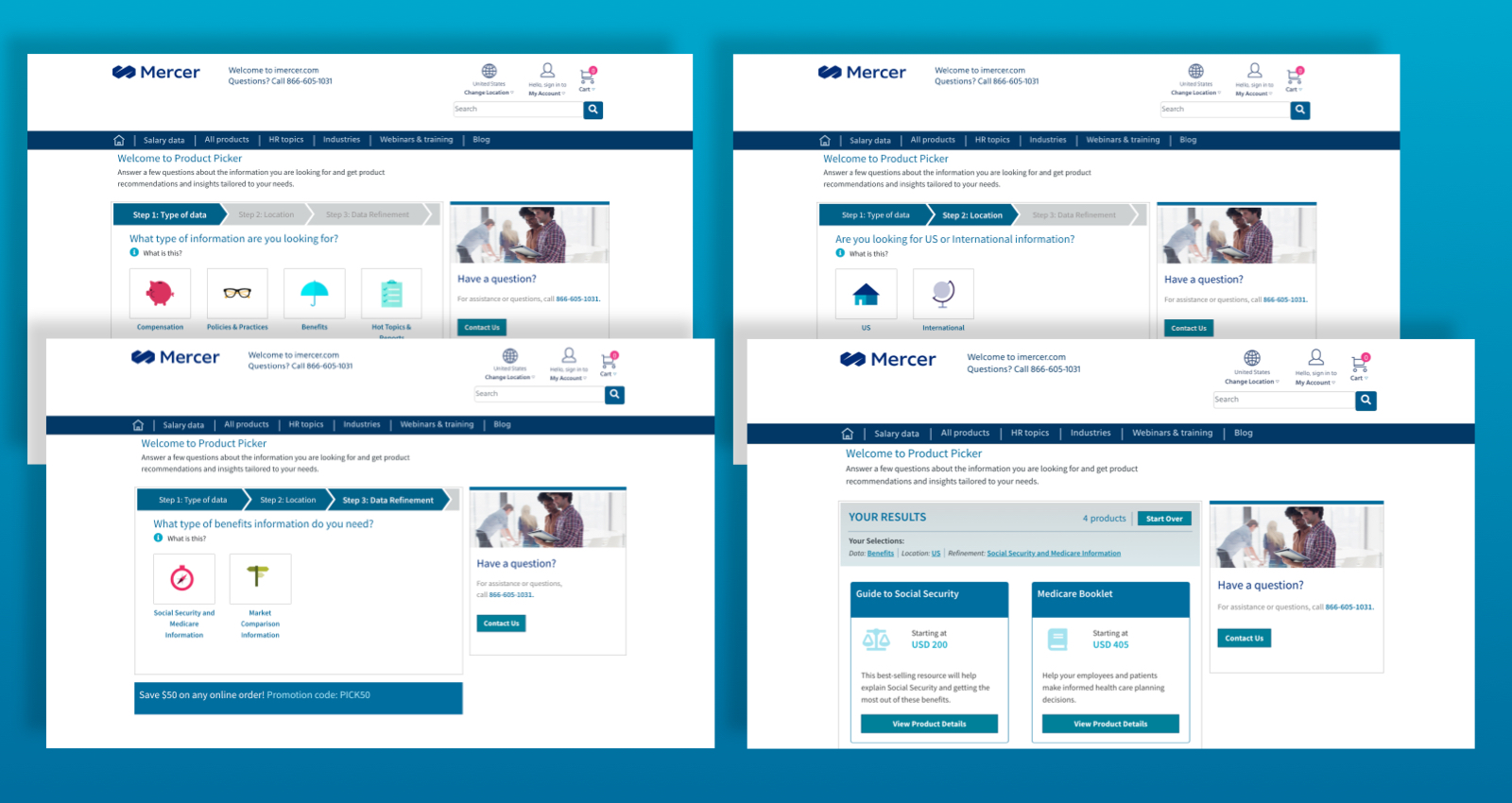 The Impact
Mercer has seen a dramatic increase in unique product purchases and realized significant ROI from its targeted ad campaigns.
Putting the right content in front of the right audience in the right way has paid dividends for Mercer and reinvigorated struggling conversions.
Improved lead nurturing through a targeted content strategy resulted in a 249% increase in unique purchases of Mercer's HR data products. Additionally, its expansive social media paid advertising campaigns generated a more than 800% increase in ROI for the company, validating the impact of a targeted content strategy.