MIT Initiative on the Digital Economy
Inventing a new content experience for MIT's digital thinktank
Challenge
MIT Initiative on the Digital Economy (IDE) has hundreds of high-value research articles, academic pieces, and books that were difficult to access on the existing website.
Solution
Advancing the organization's digital experience by designing a new information architecture to better support rich media assets and clearer journey paths.
Impact
An enhanced user experience that not only reinforces MIT IDE's expertise and academic leadership in the era of digital transformation, but also ensures that future research on the latest advancements is easily found and understood.
The Challenge
MIT IDE needed a digital experience that would accurately reflect its place as a leader in digital transformation research while highlighting the visionaries who contribute to that mission.
The MIT Initiative on the Digital Economy (IDE) team, led by award-winning researcher, entrepreneur, and venture capitalist, Sinan Aral, is composed of internationally-recognized members who contribute industry-leading research on how people and businesses operate and prosper in an era of rapid digital transformation.
A cumbersome and disorganized information architecture made it challenging for users to navigate and access the multitude of valuable research and academic content. The user experience did not accurately reflect the MIT IDE brand, mission, or vision as a leader in the digital space, or the high quality of its leadership, board, and researchers including Nobel laureates and internet business icons such as Marc Benioff, Eric Schmidt, and Marissa Mayer.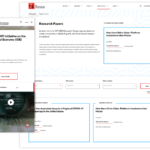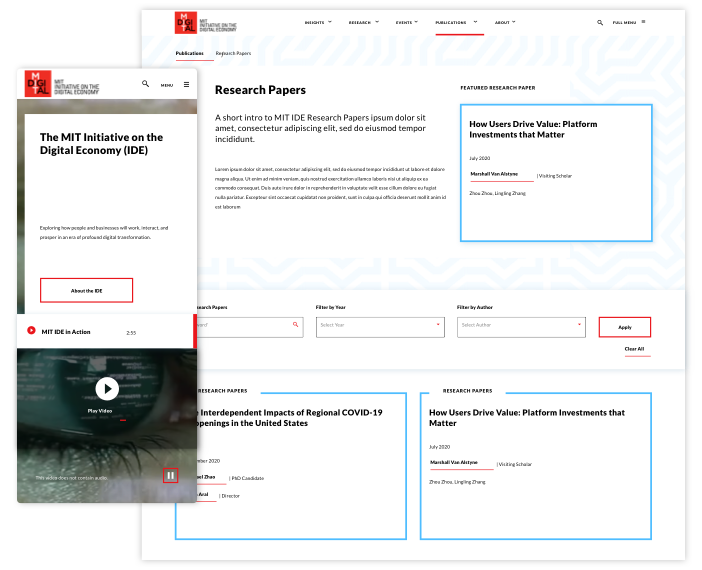 The Solution
ADK drew on its digital transformation expertise to provide an end-to-end website redesign and content migration of the MIT IDE asset library.
MIT IDE and ADK sought to accomplish two key goals:
bring greater accessibility and flexibility to the organization's valuable research and academic content;
and deliver a website experience that would represent this leading institute in a modern, compelling way.
For the team, it was all about delivering a solution that showcases the organization's expertise and influence in the digital economy.
Inclusive in this effort was a complete content migration that captured the value MIT IDE had achieved on its former website. It also included the design and development of an accessible website to make MIT's important ideas and data available to as wide an audience as possible. Meanwhile, the CMS was updated to a flexible solution that internal teams could manage and scale up with ease.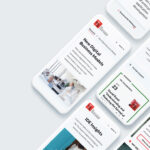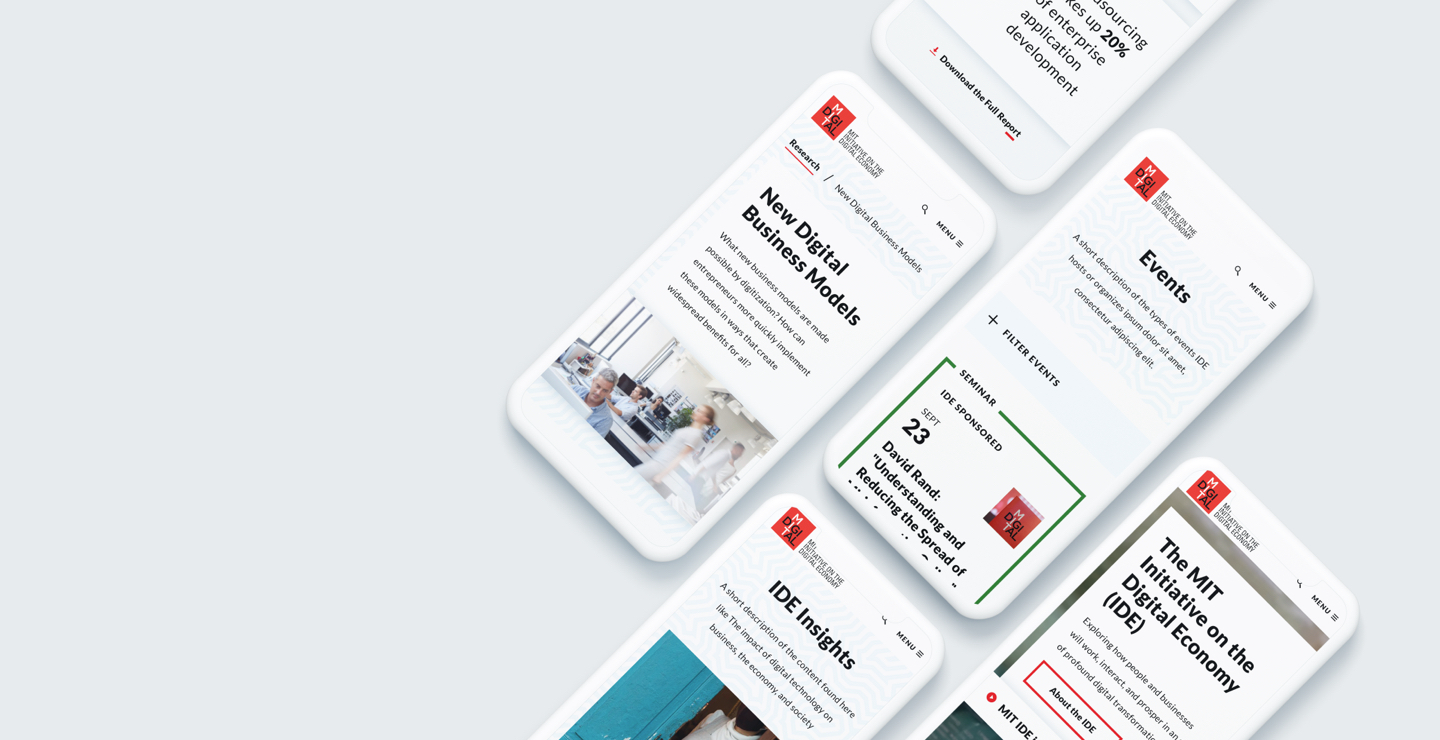 The Impact
MIT IDE is represented through a visually-compelling, easy-to-navigate website experience that enhances the value it brings to the digital economy.
The MIT IDE brand is now accurately represented through a highly accessible and engaging user experience indicative of the organization's commitment to the digital space.
In addition to solving the challenge of content accessibility, the website redesign and development also delivered a long-term solution to support and actively promote the organization's research and thought leadership as it continues to flourish.
As MIT IDE continues to execute on a prolific content strategy, the site has already seen traffic grow by 30%, pageviews by 43%, and new users by 31% in the month since launch.