SpanTech
Building better conveyor belts through software
Challenge
A complex, manual workflow holds back a national manufacturer of conveyor belt systems.
Solution
Onsite strategic planning and rapid iteration transform legacy processes and clunky data management into an intuitive custom application.
Impact
Design times reduced from weeks to hours sets up SpanTech for rapid growth.
The Challenge
With aging software, dozens of spreadsheets, and long training periods, Span Tech realized their legacy workflow for designing conveyor belts was hampering their ability to grow.
Conveyor belts are essential components of nearly all forms of manufacturing, but no two are alike. For SpanTech, this means that deep collaboration with customers is necessary to understand each unique manufacturing environment and material "flow".
SpanTech managed these high levels of variability and customization with a legacy spreadsheet-based application. As they grew, the constant crashing, difficult maintenance needs, and long training periods began to impact their competitiveness.
Their whole process for designing and estimating conveyor belts needed a rethink.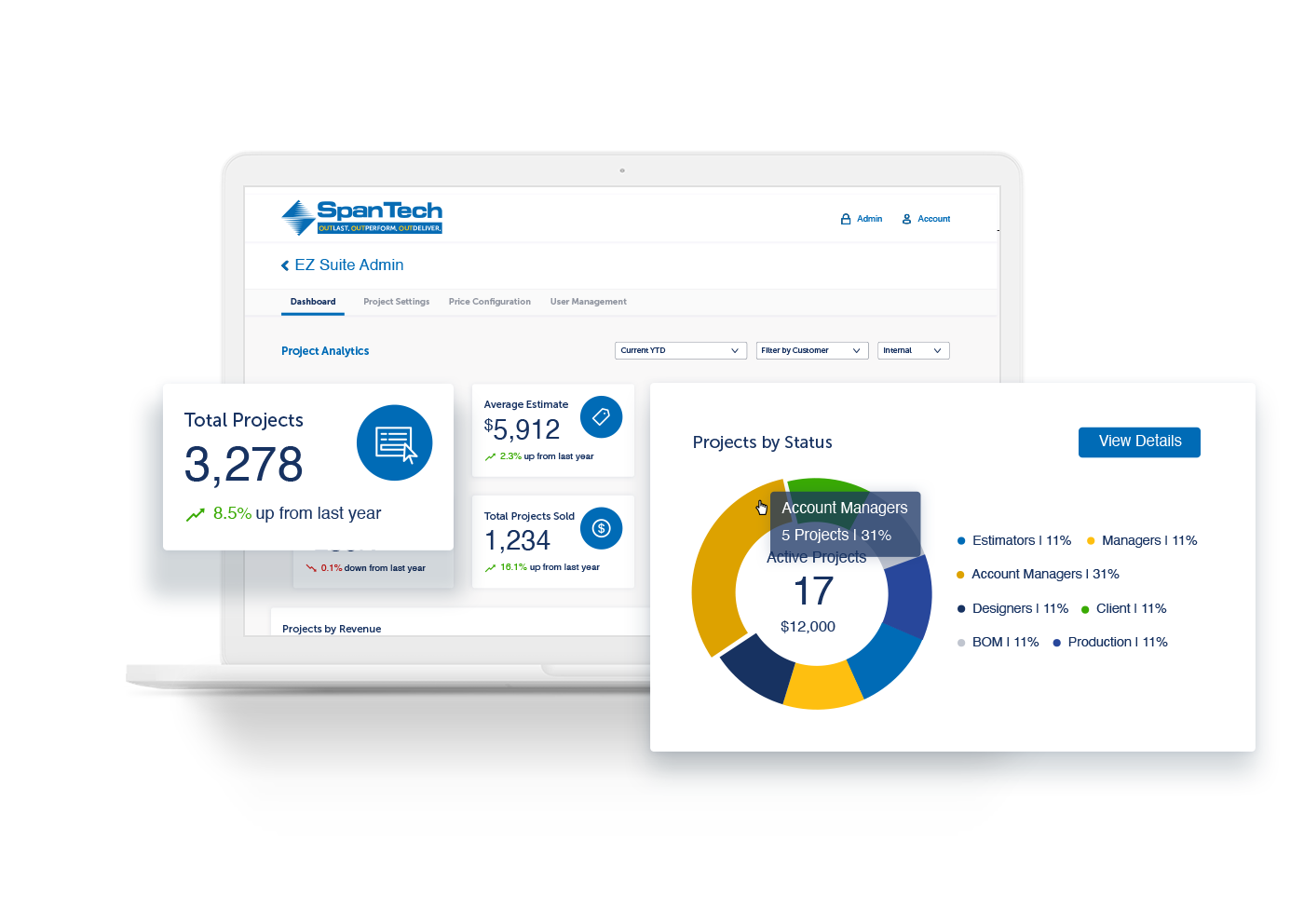 The Solution
ADK flew to Kentucky to learn every aspect of SpanTech's business first-hand. Together, their onsite collaboration paved the way for a multiphase transformation of SpanTech's process for designing conveyor belts.
SpanTech's proprietary formulas and conveyor design processes are the company's key competitive advantage. Understanding the details behind how those processes work was the critical first step to solving SpanTech's big challenge.
For ADK, this meant one thing: ridiculously close collaboration.
At the outset, the ADK team was onsite at SpanTech learning about the company's people, processes, and technologies. The 60 days spent onsite were critical to understanding both the nitty gritty nuances of SpanTech's complex processes and their high-level business goals.
Throughout this period of collaboration, SpanTech team members joined forces with ADK's strategy lead, project manager, engineers, and experience designers to share knowledge. Through a series of working sessions and functional activities, ADK learned the finer details of SpanTech's production workflows.
At the end of onsite collaboration, ADK had what they needed to translate SpanTech's business goals into a real software solution.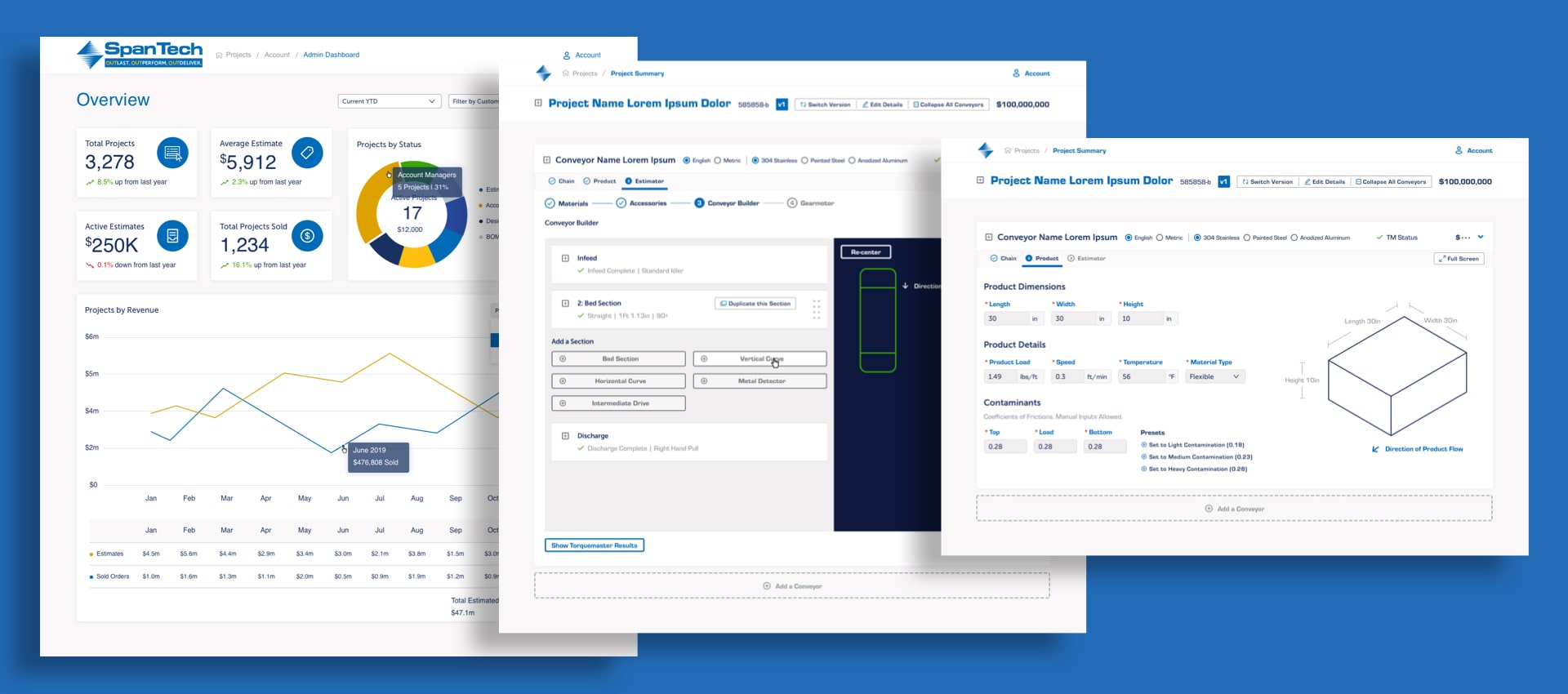 The Impact
After two months working side by side at SpanTech HQ, ADK and SpanTech spoke the same language and imagined the same possibilities. By the end of their first year working together, they reached their goal: launching an intuitive, cloud-based conveyor belt design and estimation application.
Building SpanTech's conveyor belt design and estimation application (lovingly called "The Estimator") brought in experts from every side of ADK's business:
ADK's strategists got to know every aspect of SpanTech's highly complex business.
ADK's project managers translated the business processes that were learned onsite into a project plan for engineers.
ADK's engineers skillfully incorporated all legacy data sets, formulas, dependencies, and workflows into a single, powerful platform.
ADK's designers turned all that data and all those workflows into a beautiful, intuitive application that's easy to learn and even easier to use.
Once launched, the application's impact was immediate. Since launching v1, SpanTech has trained more salespeople and done more business than ever before. A design and estimation process that would have taken weeks with legacy systems now takes hours, supercharging SpanTech's growth.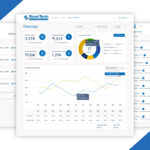 Digital Transformation
In 2018, Phase I of ADK's work with SpanTech transformed how they do business. In 2021, ADK and SpanTech will be embarking on Phase V.
In the first 60 days of onsite collaboration, ADK and SpanTech set the tone for their relationship: Listen, learn, collaborate, and trust.
For three years, this culture of mutual understanding has driven SpanTech's digital transformation. From local Kentucky manufacturer to a global player in the conveyor belt business, SpanTech has leveraged custom software to transform how they do business.
The roots of success are the same: SpanTech is the same family-owned company that it was 40 years ago. They're still using the same proprietary formulas and methodologies that they always have.
The difference is this: purpose-built custom software is helping SpanTech bring their products to more people than ever before.